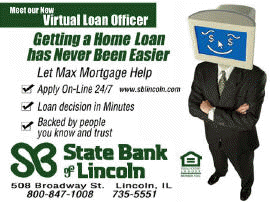 Q: Many neighborhoods were quarantined in the film. Even the governor of Virginia quarantined himself, his staff and his family from the rest of the world. Will the government quarantine people in a pandemic?
A: The purpose of quarantine is to separate people who have been potentially exposed to a contagious disease and may be infected but are not yet ill, to stop the spread of that disease. The last large-scale quarantine measures that were imposed in this country were used in the early 20th-century to contain outbreaks of plague, yellow fever and smallpox.
Today, quarantine typically refers to confining potentially infected persons to their homes or community-based facilities, usually on a voluntary basis. Quarantine can be used for a defined group of people who may have been exposed at a public gathering or who may have been exposed while traveling, particularly overseas. In extreme cases, quarantine could apply to an entire geographic area, in which case a community may be closed off by sealing its borders or by a barricade, known as a "cordon sanitaire."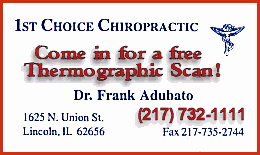 In the case of pandemic influenza, quarantine may be one of the public health tools employed in the early days of an emerging pandemic if efforts are undertaken to contain the outbreak before it spreads too widely. Once a pandemic has begun to spread, quarantine is not likely to be effective in controlling the spread, and instead efforts may turn to "social distancing." Social distancing includes measures to increase distance between individuals, such as staying home when ill unless seeking medical care, avoiding large gatherings, telecommuting and school closures.
Q: In the movie, we learn that the virus is beginning to develop resistance to Tamiflu, rendering the drug useless. Could that happen? If so, why are we buying so much Tamiflu for the stockpile?
A: Tamiflu, and another anti-viral, Relenza, have shown effectiveness in treating influenza. Early evidence suggests that Tamiflu may be effective in treating those patients who have been infected with the H5N1 avian flu virus. While there have been a few reports of Tamiflu resistance developing on therapy, there has been no transmission of a resistant virus. The resistance developing on therapy has been associated with starting the drug late or using low doses of this drug. Tamiflu, when used at proper doses and started within a few days of the appearance of symptoms, should be effective treatment of this infection.
Relenza has not been used in treating human H5N1 cases to date, as it has been unavailable in many countries that have had people infected with H5N1. But experts expect it would be an effective treatment also.
Of its anti-viral purchases, the U.S. is buying approximately 80 percent of its supply as Tamiflu and about 20 percent of its supply as Relenza. This is due in part to product availability, but also to the need to diversify the supply so as to not rely solely on one medication.
Q: Many essential services, such as electricity, food and water, become scarce in the film's scenario. Could that happen?
A: An especially severe influenza pandemic could lead to high levels of illness, death, social disruption and economic loss. Everyday life would be disrupted because so many people in so many places become seriously ill at the same time. Impacts can range from school and business closings to the interruption of basic services such as public transportation and food delivery.
In addition, a substantial percentage of the world's population will require some form of medical care. Health care facilities can be overwhelmed, creating a shortage of hospital staff, beds, ventilators and other supplies. Nontraditional sites such as schools may need to be used for patient care to cope with demand.
Q: The film depicted many people who simply walked off their jobs. Would that really occur?
A: In a severe pandemic, it is very possible that up to 40 percent of the work force of a business or organization will be out sick or at home taking care of sick family members. It is also possible that a small percentage of this amount will be people who are healthy but who may be too frightened to venture out into public.
The numbers of health care workers and first responders available to work can be expected to be reduced, as they will be at high risk of illness through exposure in the community and in health care settings, and some may have to miss work to care for ill family members.
Q: What will be done with the overwhelming number of deceased bodies if we have a severe, 1918-like pandemic as was depicted in the film?
A: Addressing the possibility of a large number of deceased individuals in a pandemic is one of the top pandemic planning priorities. Currently, the Department of Health and Human Services is working on modeling studies to try to determine as clearly as we can what we could possibly expect in terms of numbers of deaths over the course of several pandemic waves. Until these studies are done, we won't be able to speculate on details of what we might or might not expect. We expect this work to be done in the next few months.
Regardless of whatever estimates are developed, it is highly unlikely in the 21st-century U.S. that we would ever resort to mass graves. We are working with many other government agencies, such as the Veterans Administration, as well as the private sector, including the funeral industry and the cemetery industry, to develop guidance for states, local communities and others that would maintain the dignity of the deceased, honor family wishes, and respect religious and social customs.
Q: Deciding who gets vaccine was a major question in the film. In a real pandemic, how will you decide who gets vaccine first?
A: The greatest risk of hospitalization and death -- as seen during the last two pandemics in 1957 and 1968 and during annual influenza -- will be in infants, the elderly and those with underlying health conditions. These individuals, along with health care providers, who are critical to maintaining a health care system in a pandemic, would likely be the first individuals to receive the first supplies of vaccine. However, in the 1918 pandemic, most deaths occurred in young adults, highlighting the need to remain flexible on determining priorities for vaccination groups, based on the epidemiology of an emerging pandemic.
As part of planning efforts, two federal advisory committees, the Advisory Committee on Immunization Practices and the National Vaccine Advisory Committee, have made recommendations for prioritizing critical populations that might receive the first supplies of vaccine. These recommendations can be found in the "HHS Pandemic Influenza Plan," which is available at www.pandemicflu.gov.
Q: In the movie, the Virginia governor's son dies because he cannot get diabetes medicine; other drugs are not available in pharmacies.
A: Essential supplies, including medicine, may become unavailable during a pandemic. As part of effective planning, individuals and families should talk to their doctor about how to maintain adequate access to prescription medications.