"It's important to do what we can to design programs that will help people get health care, but it's equally important that we make sure people know what kind of help is available to them and what they need to do to start receiving benefits," said Gov. Rod R. Blagojevich. "Community Benefits Day is an example of how local and state officials can bring their resources together to help families."

In addition, with Monday being the last day for enrollment in Medicare Part D and so many plans to choose from, federal and state officials have been urging seniors to take advantage of state resources to help get enrolled in Medicare Part D.

Meanwhile, registration for the governor's new All Kids program, which offers quality, affordable health care to every uninsured child in Illinois, began in April, and eligible families are being encouraged to apply now to ensure their children start receiving the benefits July 1, when the program begins, if not sooner.

"With Community Benefits Day, I wanted to take the hassle out of applying and learning about the various federal and state of Illinois programs available for my constituents," Rush said. With enrollment deadlines approaching quickly for programs such as Medicare Part D, he urged individuals to take advantage of the opportunity "to make health care choices a priority for every member of their family."

One-on-one assistance was provided by staff and volunteers with several state agencies, including the Department on Aging, the Department of Healthcare and Family Services, the Department of Public Health, the Department of Human Services, and the Senior Health Insurance Program, to help Illinois residents through the enrollment process for several important state programs, including All Kids, BASUAH, FamilyCare, Illinois Cares Rx, FamilyCare, child support, child care, food stamps, low-income energy assistance, Medicare Part D and veterans' benefits.

Over the course of Cover the Uninsured Week, May 1-7, events took place across the state, and the governor has urged Illinoisans to check their eligibility for state health care programs such as All Kids and FamilyCare. The governor's expansions to current health care programs and the creation of new programs have made more Illinoisans eligible for health care.

All Kids

Of the approximately 250,000 children in Illinois without health insurance, more than half come from working and middle-class families who earn too much to qualify for programs like KidCare but not enough to afford private health insurance. The governor's program makes comprehensive health insurance available to children, including doctors' visits, hospital stays, prescription drugs, vision care, dental care and medical devices like eyeglasses and asthma inhalers. Parents will pay monthly premiums and co-payments for doctors' visits and prescription drugs at affordable rates.

A child's parent, guardian or relative can fill out the application. Once the application form is received, the Department of Healthcare and Family Services will process the information and mail a letter to the home explaining the next steps in the process. Families that have preregistered for the program will receive a partially filled out application in the mail, based on the information they provided.

Parents can also register their children by calling the All Kids toll-free number at 1 (866) ALL-KIDS [1 (866) 255-5437] or by going online to www.allkidscovered.com. Preregistration forms should be filled out and mailed to All Kids, P.O. Box 19122, Springfield, IL 62794-9805. Forms are also being collected at preregistration sites across the state over the next few months.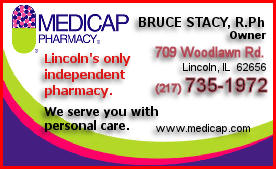 Illinois Cares Rx
The governor's Illinois Cares Rx program allows Illinois' low-income seniors and people with disabilities, including people who have been getting prescription drug assistance through state programs, to avoid high out-of-pocket expenses and coverage gaps created by the new Medicare Part D program.
The federal Medicare Modernization Act has a $250 deductible and then pays 75 percent of prescription drug costs after that deductible up to $2,250 worth of drugs, with an average premium of $32 per month. Beneficiaries are responsible for all of their costs between $2,250 and $5,100, with the plan paying 95 percent of costs beyond that top threshold. The gap where a beneficiary has to pay all the drug costs, between $2,250 and $5,100, is commonly referred to as the "doughnut hole."
The "wraparound coverage" provided to Illinois seniors and people with disabilities through Illinois Cares Rx will help cover the increased costs of the Medicare program, including premium costs, coinsurance, coverage in the "doughnut" and the deductible.
Those who are unable to enroll in Medicare Part D by May 15 will face financial penalties and not have another chance to enroll until Nov. 15. They will not receive benefits before Jan. 1, 2007. To help Illinois seniors know how to avoid facing gaps in their coverage, dozens of Medicare Part D and Illinois Cares Rx enrollment events will continue through Monday, and nearly 200 Senior Health Insurance Program locations statewide remain open daily with volunteers available to help guide enrollees through the application.
Illinois seniors and people with disabilities who want to find out if they are eligible for the Illinois Cares Rx program or to enroll, people who need assistance with Medicare Part D enrollment, or those who would like to know the nearest location of one of the over 200 SHIP offices, should call the Department on Aging at 1 (800) 252-8966, the Senior Health Insurance Program at 1 (800) 548-9034, or visit www.illinoisbenefits.org or http://www.idfpr.com/doi/ship/ship_volunteers.asp.
BASHUA -- Brothers and Sisters United Against HIV and AIDS
BASUAH is an initiative launched by Blagojevich in 2005 to help fight the spread of HIV/AIDS. Numerous media outlets statewide have partnered with the state of Illinois to boost this effort geared toward the African-American community. The state will increase funding efforts 10-fold to $2.5 million, build media partnerships and form key partnerships with churches, colleges and South Africa to address this public health crisis. The initiative partners with predominately African-American colleges and universities to provide on-campus rapid HIV/AIDS testing and to establish peer networks to encourage testing. The campaign has also partnered with African-American churches and their youth ministries to establish peer networks and encourage testing, implemented statewide rapid HIV/AIDS testing, developed perinatal HIV rapid testing, established the first-ever African-American faith-based statewide conference to address eliminating the spread of HIV/AIDS in the African-American community, launched the Wellness on Wheels van, and launched the South African Twinning Partnership. For more information on HIV/AIDS visit www.basuah.org or call 1 (800) 243-2437 Monday-Friday 9 a.m. to 11 p.m., weekends 11 a.m.-11 p.m.
FamilyCare
Under Blagojevich's leadership, 400,000 more parents and children in Illinois have health care coverage, due to the eligibility expansions of existing state health care programs. Shortly after taking office in 2003, the governor raised the income eligibility for children under KidCare from 185 percent to 200 percent of the poverty level. On Jan.1, 2006, Blagojevich announced the third FamilyCare expansion, which made an additional 56,000 parents eligible for health insurance. In 2003, the governor raised eligibility for FamilyCare from 49 percent of the poverty level to 90 percent and in 2004, from 90 percent of the poverty level to 133 percent of the poverty level. For more information, please visit www.familycareillinois.com.
[News release]