Cook County Circuit Court dismisses complaint against Gov. Blagojevich's stem cell research efforts
Court upholds governor's authority to create Illinois Regenerative Medicine Institute and to designate funds for research grants

Send a link to a friend
[MAY 12, 2006] CHICAGO -- On Wednesday, a Cook County Circuit Court judge dismissed a lawsuit challenging Gov. Rod R. Blagojevich's authority to create a program that provides public funding for stem cell research in Illinois. Judge James F. Henry ruled that it was within the governor's authority to issue an executive order establishing the Illinois Regenerative Medicine Institute and earmarking $10 million in public research funds for stem cell research grants.
"We're pleased with the court's decision upholding my authority to create the institute and move forward with a program that has the potential to help countless individuals and families," Blagojevich said. "Stem cell research is considered by the medical and scientific community to offer some of the greatest hope for finding cures and treatments for debilitating and life-threatening conditions. That's why I used my executive authority to move our state forward in fostering this kind of scientific work."

"Today's court action further solidifies and validates public funding of stem cell research in Illinois, and for that I am very pleased," said Comptroller Dan Hynes. "No doubt the medical research institutions that received grants from the institute are thrilled as well. Now they can get down to the business of fulfilling the promise for cures that stem cell research represents."

Researching and studying stem cells allows scientists and doctors to better understand what causes serious medical illnesses and conditions such as Alzheimer's, diabetes, spinal cord injury, stroke and heart disease, in hopes of discovering new ways to treat or even cure them.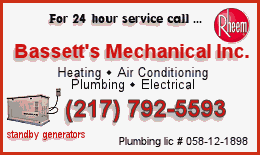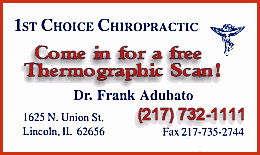 Last summer, by executive order, Blagojevich and Hynes created the Illinois Regenerative Medicine Institute, making Illinois the first state in the Midwest, and only the fourth state in the nation, to commit public funds to stem cell research.
Last month, the governor, comptroller and the Department of Public Health announced 10 grants worth a total of $10 million for the lifesaving work of stem cell research at several Illinois hospitals and research institutions.
I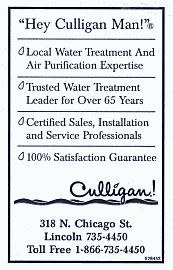 n early April, Richard P. Caro filed a lawsuit in the Circuit Court of Cook County, claiming that the governor had exceeded his authority by creating the institute and designating funds for stem cell research. An amended complaint filed by Caro claimed that the Illinois Department of Public Health didn't have the authority to issue grants without going through the formal rule-making process.
The court dismissed the amended complaint Wednesday, noting that there were enough protections in place to ensure that the funds were being used for the purpose of stem cell research.
[News release from the governor's office]