"The success of this special ticket shows just how much Illinoisans support the brave men and women who have put their lives on the line to protect this country and our freedom," Blagojevich said.

Proceeds from the sale of this ticket will be deposited into the Illinois Veterans Assistance Fund, an interest-bearing account in the state treasury. The Illinois General Assembly will appropriate this money solely to the Illinois Department of Veterans' Affairs, which will award grants, fund additional services or conduct research relating to veterans' post-traumatic stress disorder, homelessness, health insurance costs and disability benefits.

Blagojevich and the Illinois Lottery launched the Veterans Cash instant lottery ticket on Feb. 10. Since then, the scratch-off ticket has raised $1,060,086 for new state programs and services that will help Illinois veterans and their families. Veterans Cash is currently available at all Illinois Lottery retail locations. Each ticket costs $2 and has a top prize of $20,000.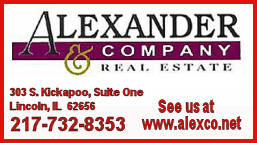 "We are very pleased with the public's overwhelming response to the Veterans Cash lottery ticket," Lt. Gov. Pat Quinn added. "The proceeds from the ticket will be used to fund important programs such as health coverage for uninsured veterans, housing assistance for homeless veterans and post-traumatic stress disorder treatment for returning veterans."
"We are humbled by the outpouring of support Veterans Cash has received, and as a result of these tremendous sales, the Lottery will be relaunching a new version of the ticket this month that we hope will continue to drive strong returns for our veterans," said Illinois Lottery Superintendent Carolyn Adams.
"It's amazing to see how much compassion the residents of Illinois have shown our veterans by purchasing this special ticket," said Illinois Department of Veterans' Affairs Director Roy L. Dolgos. "We're excited about the new services that will be available, thanks to the proceeds from Veterans Cash."
In addition to creating the Veterans Cash game as a new source of support for Illinois veterans, the governor, working with the lieutenant governor, also recently won legislative approval for a landmark health insurance initiative called Veterans Care. Under the first phase of Veterans Care, approximately 9,000 veterans who don't have health insurance will have access to affordable coverage. Veterans Care will provide comprehensive health care to them at affordable rates, with average monthly premiums of $40. The program will kick off Sept. 1.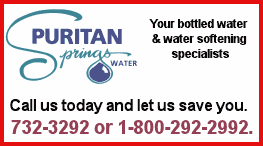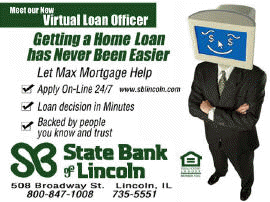 There are 70,000 uninsured veterans in Illinois. The federal Veterans Health Administration covers veterans who have service-related disabilities or who have recently returned from active duty and then, space permitting, covers other veterans who do not have health insurance and have an income below a threshold set by the Veterans Health Administration each year. Veterans who have no access to care and who regularly fall through the cracks are those earning above the VHA threshold, which varies by county, based on the local standard of living.
Veterans Care was unanimously approved by both the Illinois Senate and House of Representatives earlier this month. To be eligible for Veterans Care, a veteran must meet the following criteria:
Be between the ages of 19 and 64.

Have been uninsured for the past six months.

Be ineligible for VHA and other health care programs like FamilyCare.

Have a household income up to 25 percent of the federal poverty level above the VHA threshold at the beginning of the program and, if funds permit after six months of operation, up to 50 percent of the federal poverty level above the VHA threshold.

Not have been dishonorably discharged from service.

Be willing to pay a monthly premium of $40, plus co-payments for doctor visits and prescriptions.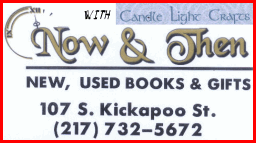 In his 2005 State of the State address, Blagojevich committed to providing $1.5 million in additional funding to increase the number of veteran service officers by 50 percent in an effort to improve outreach to the state's 1 million veterans and their families. Thanks to the increase in staffing, the service officers have helped more than 5,000 additional veterans apply for and receive compensation and other benefits during the first quarter of 2006, in comparison with the same time period in 2005.
The service officers help veterans cut through the red tape and bureaucracy associated with applying and receiving compensation and other benefits from the federal Veterans Administration. The officers' primary job responsibility is assisting in applying for nearly $400 million in federal money that goes unclaimed each year by the 26.4 million veterans across the country. For example, at the "Supermarket of Veterans' Benefits" hosted last July at Chicago's Navy Pier, many veterans were unaware that they can access a variety of services, including education and vocational training, low-interest home loans, and counseling.
The state's 50 veteran service offices will also serve as a sign-up location for the new health care initiative for Illinois veterans, which will begin Sept. 1.
For more information on Veterans Cash, visit www.illinoislottery.com. For more information on Illinois programs and initiatives for veterans, visit www.state.il.us/agency/dva.
[News release from the governor's office]