In his statement, the governor said: "Today is Mother's Day. And on Mother's Day, people from all over spend the day with their families to honor their mothers and honor the women in their lives. And that's as it should be. Our mothers raised us, they fed us, they took care of us. Most people would say that their mothers have always been there when we needed them, and so when they need us, it's our responsibility to be there for them. That's why the issues of breast and cervical cancer are so important. And that's why the budget we just passed significantly expands access to screenings and treatment for both breast cancer and cervical cancer to more women. If you don't have access to screenings and treatment for breast or cervical cancer, please call our Women's Help Line at (888) 522-1282."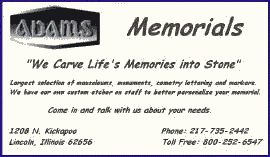 Dr. Eric E. Whitaker, Illinois Department of Public Health director, said: "The Illinois Breast and Cervical Cancer Program has helped screen thousands of Illinois women for breast and cervical cancer. Many of those women are what is called the working poor. They go to work each day but can't afford health insurance. IBCCP reaches out to these women and lets them know there is help for mammograms and Pap tests. I want to thank Governor Blagojevich for expanding this successful and much-needed program."
Raising the income threshold to include more women: Administered by the Illinois Department of Public Health, the Illinois Breast and Cervical Cancer Program currently offers free mammograms, breast exams, pelvic exams and Pap tests to women at or below 200 percent of the federal poverty level, which is $40,000 for a family of four. The governor's expansion raises the income threshold to 250 percent of the federal poverty level, or $50,000 for a family of four.
To be eligible, a woman must be uninsured and between the ages of 40 and 64 for mammograms and breast exams, and between 35 and 64 for pelvic exams and Pap tests. On a case-by-case basis, younger, symptomatic women who meet the financial and insurance guidelines are considered for the program. Since the program was launched in Illinois in 1995, approximately 150,000 breast and cervical screenings have been provided.
Expanding access to treatment: Currently, if a woman is eligible for the program but is diagnosed with breast or cervical cancer outside of the program, then she is not eligible for treatment. The governor's expansion allows women who meet program eligibility requirements but are diagnosed outside the current program sites to go straight into the free treatment program. This gives women more choices and also avoids penalizing women who did not know about the program but who were screened and diagnosed by their doctor, community health center or other health care facility.
Currently, 425 Illinois women are receiving treatment as a result of program referrals. With the expansion of eligible women into the program and the entry of more women from other providers into the Treatment Act services, the number of women receiving treatment could increase by 500.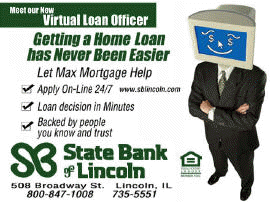 Breast cancer is the most commonly diagnosed type of cancer among women 20 years of age and older in the United States. Women diagnosed with breast cancer, on average, have an 88 percent survival rate for the first five years. When breast cancer is diagnosed early, this five-year survival rate increases to 98 percent. An October 2005 study by the Cancer Intervention and Surveillance Modeling Network Collaborators estimated that breast cancer screening reduced the rate of death from breast cancer by up to 23 percent and found that treatment is likely to be more effective if cancer is detected at an earlier stage.
Women can find out how to get breast and cervical cancer screening and treatment by calling the Women's Health-Line at (888) 522-1282 or, for hearing impaired use only, TTY (800) 547-0466. Information on the Illinois Breast and Cervical Cancer Program and other women's health issues and programs is also available at www.idph.state.il.us.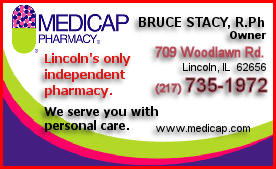 Blagojevich has made significant contributions to promote and improve women's health, including:

Blagojevich has consistently made women's health a priority, adding $26.6 million in funding for women's breast and cervical health programs over the last four years. This year, the governor allocated $3.6 million in new funding, plus $2 million more in federal funding, to increase eligibility for lifesaving breast and cervical cancer screenings to women with incomes up to 250 percent of the federal poverty level. Since the governor has been in office, more than 37,000 women, 48 percent of whom are minorities, received free screenings through the Illinois Breast and Cervical Cancer Program.

Signed women's health legislation into law:

Last summer, Blagojevich signed several pieces of legislation affecting women's health in Illinois. The Ticket for a Cure is a new lottery game to raise money for breast cancer research. Senate Bill 12 requires insurance companies to cover screening for breast cancer earlier in a woman's life if her doctor considers her to be at a higher risk of developing breast cancer. House Bill 3564 expanded and renamed the Penny Severns Breast and Cervical Cancer Research Fund to include ovarian cancer research. Senate Bill 521 requires insurers to provide coverage for ovarian cancer screening tests for women who are at risk. In 2004, Blagojevich also signed legislation creating a 12-member Cervical Cancer Elimination Task Force to help educate the public about cervical cancer and develop a statewide comprehensive prevention and control plan.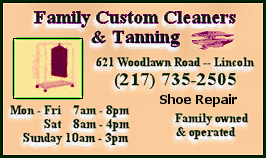 Stand Against Cancer Initiative

: In 2003, Blagojevich funded Stand Against Cancer, a community outreach and screening program targeting the hardest-to-reach minority women. It is conducted by a coalition of neighborhood organizations, churches and federally qualified health centers. In fiscal 2005, the initiative provided more than 17,000 breast and cervical cancer screenings and reached more than 47,200 other women through educational programs and outreach.

Hispanic Breast and Cervical Cancer Initiative

: In 2005, Blagojevich launched the Hispanic Breast and Cervical Cancer Initiative, which is closely patterned after Stand Against Cancer. Women screened through the initiative who subsequently need diagnostic tests are referred to local lead agencies for the Illinois Breast and Cervical Cancer Program.

Illinois

Wisewoman Program: The Well-Integrated Screening and Evaluation for Women Across the Nation, a cardiovascular research program, is provided in 20 Illinois counties. The project is targeted toward women enrolled in the Breast and Cervical Cancer Program and helps them reduce heart disease by leading healthier lifestyles.

Women's health education

: Funding and support has been provided for community-based information and education programs. In fiscal 2006, Women's Health Initiative grants totaling $1.6 million in state funding were awarded to 77 local health departments and other nonprofit organizations to fund educational programs focusing on cardiovascular disease, osteoporosis, menopause and eating disorders.

Women's Health-Line

: Access to services is increased through Women's Health-Line and other informational resources. In fiscal 2005, the state-funded, toll-free Women's Health-Line responded to more than 2,000 requests, referring women to services and providing more than 600,000 free educational materials to women and community providers. These materials are also provided online by the Department of Public Health.

Illinois Healthy Women program

: The Healthy Women program has helped women across the state who are losing their Medicaid eligibility stay healthy and has promoted healthy births by providing comprehensive reproductive health care coverage, including annual physicals, Pap smears, mammograms, screening and treatment for sexually transmitted diseases and contraceptives. Over 120,000 women have been offered this program since its inception in 2004.
[News release from the governor's office]