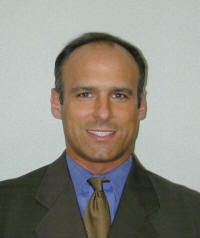 Illinois State Police saddened by loss of fellow officer, Sgt. Rodney Miller

Send a link to a friend
[MAY 15, 2006] PESOTUM -- Illinois State Police Director Larry G. Trent regrets to report the death of Sgt. Rodney T. Miller, 40, of Decatur. Miller was a 16-year state police veteran who died in a tragic traffic crash on Friday at 4:43 p.m. The crash occurred at the intersection of Champaign County Road 1400N and 500E, one mile south of Bondville.
"The Illinois State Police family is devastated by the tragic loss of our fellow officer, Sergeant Rodney Miller," the state police director said. "He will be remembered and honored for his professionalism and profound dedication to his family and the citizens of Illinois. Our thoughts and prayers go out not only to the Miller family, but to the other victim of this terrible crash as well. May we all find the strength to cope with this tragedy during this most difficult time."

Miller's vehicle was traveling west on Champaign County Road 1400N when it entered the intersection and was struck by a southbound vehicle driven by Leticia D. Leal, 28, of DeWitt. Ms. Leal was airlifted to Carle Hospital in Urbana, where she was treated and released. Miller was pronounced dead at the scene by Champaign County Coroner Duane Northrup. The cause of death was from multiple traumatic injuries. An investigation surrounding the circumstances of the crash, including a reconstruction, is ongoing.

"I had the privilege to work with Rodney Miller for several years, including a major homicide investigation," said Jack W. Ahola, Macon County state's attorney. "He was tireless in his pursuit of justice and was a blessing to his family, friends and colleagues. Rodney's intelligence, quick wit, good humor and his compassion will be sorely missed."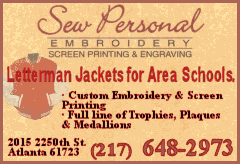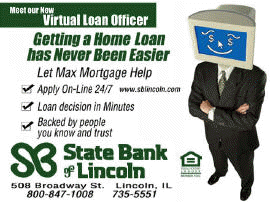 Miller began his career with the Illinois State Police on Jan. 29, 1990. After graduating from the Illinois State Police Academy on June 15, 1990, he was assigned to the Patrol Division in District 9, located in Moline. In 1991, he transferred to District 10, Champaign, where he worked patrol and later received an assignment to work with investigations. In 2001, he was assigned to general criminal investigations in Zone 5. He worked in the Medicaid Fraud Unit where, in 2003, he was promoted to sergeant. In September 2005, he was assigned to the Zone 5 Special Investigation Command.
"Rodney was an excellent investigator, role model and human being, " said Capt. Bruce Zywiec, Zone 5 investigative commander. "He was respected by his subordinates, peers and supervisors. He was a true gentleman."
During his career, Miller received four ISP Unit Citations, and a Department Commendation in recognition of his nomination as Officer of the Year.
District 10 investigations team for a triple homicide, September 1999

District 10 Officer of the Year, May 2000

Karyn Slover homicide task force, December 2000

Heather Tomich homicide investigative team, April 2002

Madyson Nicole Smith homicide investigative team, April 2002
Miller was a dedicated husband and father. He is survived by his wife and two sons.
[Illinois State Police news release]