County budgeters frustrated

Send a link to a friend
New reports still not usable
Auditors refuse to proceed
[MAY 15, 2006] Those in charge of managing the county finances continue to aim in the dark halfway through the fiscal year that began Dec. 1, 2005. The new computer program is being blamed for failure to supply needed information. The county changed their whole system last year. A Great Plains government software program was purchased in order to meet new government mandates. Problems and challenges were expected and planned for with the big changeover.
However, it was hoped that the county audit would be in hand long before now. That information supplies the major indicator of the county's financial condition.

In March the auditors Crowe, Chizek and Co. detailed a list of needs to be met before they could complete the audit.

Logan County Treasurer Mary Ellen Bruns reported in April that the list was mostly complete and all that remained was to work with the computer software support personnel from Techtura to fix the accounts in the computer system.

This month told Bruns told the finance committee that Tectura declared the computer work done and that they would not be coming back.

However, the auditors rejected the way the figures look. The disagreement falls between how the cash accounts and the equity accounts are balanced. The software lists that information in a new manner. The auditors say that the funds are not in balance and don't agree. They say they can't move forward on the audit until it is taken care of, Bruns said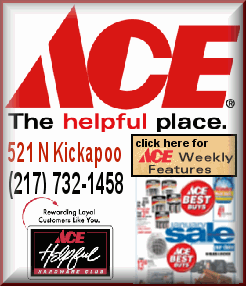 The committee was told that Techtura says the funds are the way they are supposed to be.
Additionally, finance committee members said that their figures didn't look right on their reports; the percentages didn't add up right compared to the figures. Their comments in general were that the reports are not usable in their present form.
Finance committee member Dale Voyles said, "We've got to do something to move this [the audit] forward." We may need to hire different auditors if they won't work with the figures, he said.
Bruns suggested hiring an independent company to aid in determining what to do. It was agreed to hire WTI to look at whether Techtura has fulfilled their contract obligations.
A special meeting to review the findings may be called later this month.
"We're going to have to drop the hammer on somebody," Voyles said.