Liquor commission accepts largest-ever fine, suspension of retailer license

Send a link to a friend
[MAY 16, 2006] CHICAGO -- The Illinois Liquor Control Commission has levied a $300,000 fine and seven-day suspension, of which three days will be served, as part of a negotiated settlement with Sam's Wine & Spirits.
The fine and suspension by the commission was the culmination of a nearly two-year investigation into the Chicago retailer's business practices. The fine is the largest ever given by the Illinois Liquor Control Commission, which was established in 1934 to regulate the liquor industry after the repeal of Prohibition.

Sam's Wine & Spirits will serve its three-day suspension beginning on Jan. 1, 2007, with the remaining four days of the suspension served in the event that the licensee does not adhere to the terms stated in the agreement.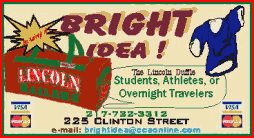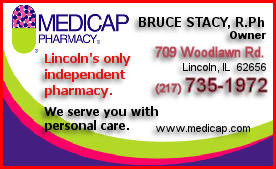 The licensee must also remove all alcoholic beverages from its warehouse by the end of May, have store employees attend a training seminar detailing the proper sale and marketing of alcoholic beverages to the public, and post a notice at each of its cash registers stating that other retail liquor licensees are not permitted by law to purchase alcoholic beverages from the licensee.
[Illinois Liquor Control Commission news release]