This is our first summer to offer a cheerleading camp, and we welcome veteran instructor Megan Farmer. This class will cover all the basic skills needed for tryouts for future cheerleaders. Megan will teach motions, jumps, floor and sideline cheers. Basic tumbling and stunts will be covered as well. This is for young people entering fourth through sixth grades.

Classes start June 5 from 1 to 3 p.m. and run every day through Friday. Cost is $60 in district for the weeklong camp. Based on preregistration, Megan will offer a second session during the same week if necessary.

Jon Leisinger comes on board as our tennis instructor. Jon has had a great winning season with the LCHS tennis team. He will offer instruction from ages 4 through high school. Peewee, for ages 4-7, begins at 8 a.m. with racquets being provided. Beginners are third through fifth grades, and class time starts at 8:45 for one hour. Sixth through eighth grades begin at 9:45. Older students will be on the courts at 10:45.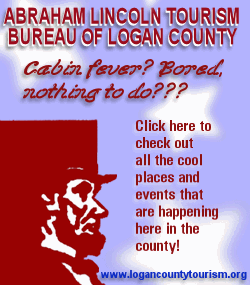 Instruction is every day for a week, beginning June 5, and cost is $30 in district, with balls being provided for all age divisions.
Boys or girls, young or old, we'll teach you how to reel in the big fish at two free events! Herb Drier from the Department of Natural Resources will lead the fishing clinic on June 6 from 6:30 to 8 p.m. in the Railer Room. Learn to identify fish species, how to tie your hook on the line and what is the best bait to use. Who knows, Herb may even have a fish or two for you to pet!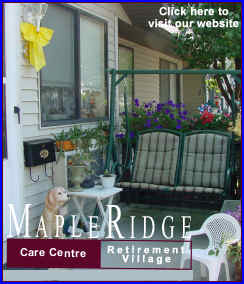 After you've learned the basics, we'll let you try your skill at the annual Fishing Derby. The Lincoln City Police D.A.R.E. program will sponsor the event at Hickory Lane Campground on June 10 from 9 a.m. to noon. The wiener wagon will be on hand to offer hot dogs and sodas to the participants, and prizes are awarded too. Parental approval is a must and parents are encouraged to attend.
Tee ball registration is going on now. Play is scheduled to be on Monday and Wednesday morning or Tuesday and Thursday morning. A Saturday morning league is planned for working parents with schedule conflicts. Our home-run hitters are entering kindergarten through second grade. We'll play on the park district's Breezy Field. Players should wear tennis shoes and bring their own gloves, and we will provide T-shirts and caps. Contact the park district at 732-8770 for more detailed information.
Ballroom dance lessons are just in time for those summer weddings and class reunions. This fun four-week session will include the very popular swing dance, a nightclub two- step and, of course, the cha-cha. Mike and Julie Bieser are our instructors. We will be in the ballroom on Monday evenings from 7 to 8:30 p.m. Comfortable clothes and slick-soled shoes are recommended. Cost is $50 per couple for the entire session.
Watch this space for more information concerning upcoming summer programs.
On the horizon are volleyball camp, golf camp, summer theater workshop and a host of other activities to keep us busy during the summer months.
[Lincoln Park District news release from Roy Logan, program coordinator]