Gov. Blagojevich signs 'Let Them Rest in Peace Act,' allowing families to peacefully grieve fallen soldiers
New law makes protesting within 200 feet of a funeral or memorial service a crime

Send a link to a friend
[MAY 18, 2006] SPRINGFIELD -- Gov. Rod R. Blagojevich signed a new law Wednesday to shield grieving military families from protests during funerals and memorial services of fallen soldiers. Senate Bill 1144, the "Let Them Rest in Peace Act," requires protesters to stay at least 200 feet away from family and friends as they mourn soldiers who made the ultimate sacrifice.
The governor signed the law Wednesday after learning of a potential protest at the upcoming funeral of an Effingham man who was killed in a helicopter crash in Afghanistan earlier this month. Members of the Westboro Baptist Church in Topeka, Kansas, who have staged numerous disruptive and disrespectful protests during funerals for fallen soldiers, told local authorities and state officials they plan to picket Christopher Donaldson's services, which will take place on Friday.

"It is unfathomable to me that anyone would stage a protest at a funeral," Blagojevich said. "How can any decent person think that disturbing a family grieving the death of any loved one, let alone the death of one of our soldiers, is acceptable? It's not, and the law I'm signing today makes that clear by making protesting within 200 feet of a funeral a crime in Illinois."

"No grieving military family should be subjected to vile epithets and disruptive protests at the funeral service of their loved one who has made the ultimate sacrifice for our country," said Lt. Gov. Pat Quinn, who has attended every funeral of fallen Illinois soldiers from the war on terror in Iraq and Afghanistan. "The Let Them Rest in Peace Act protects the First Amendment religious rights of families to bury their dead with reverence and dignity, and everyone in the Land of Lincoln believes in this fundamental principle of human decency."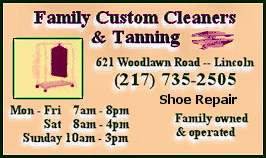 The Let Them Rest in Peace Act, a Quinn initiative sponsored by Sen. Arthur "A.J." Wilhelmi, D-Crest Hill, and Rep. Brandon Phelps, D-Harrisburg, was created in response to a series of disruptions at funeral services for Illinois military personnel in the past year and applies to all funerals and memorial services in Illinois.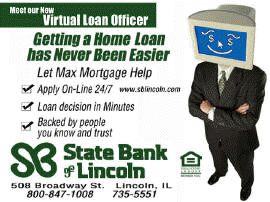 The new law protects grieving family members and friends by putting a 200-foot privacy zone between the funeral site and protestors who sing loudly, play music, chant, whistle, yell or make any other type of disturbing noise. Senate Bill 1144 also prohibits protesters from displaying any visual images that convey fighting words or threats against any other person, and makes it illegal to knowingly obstruct a person's entry or exit from a funeral site. Disruptive and inflammatory protests will be prohibited 30 minutes before a funeral, during a funeral and 30 minutes after the funeral within that 200-foot privacy zone.
"It is unfortunate that we have to pass legislation like this, but it is so important so families can grieve their loved ones in peace, without the interference of disrespectful protesters," said Phelps. "We all value our right to free speech. But there are appropriate times and places to protest, and a funeral is not one of them. This legislation will finally help ensure that recent disruptive protests during the funerals of some fallen soldiers won't happen to other families in Illinois."
"It is our intent with this legislation to protect the rights of families to grieve peacefully for their loved one who has been killed fighting to protect our freedom," Wilhelmi said. "I'm happy to have worked with Lieutenant Governor Pat Quinn on this important initiative."
A first-time violation of the act is a Class C misdemeanor, punishable by up to 30 days in jail and a $1,500 fine, and a Class 4 felony for a second or subsequent offense, which is punishable by one to three years in state prison and a fine of up to $25,000.
The new law is effective immediately.
[News release from the governor's office]