Education funding has gone down
From state Sen. Dan Cronin
Send a link to a friend
[MAY 23, 2006] Statement from state Sen. Dan Cronin on Gov. Blagojevich's education plan:
"Four years ago as a candidate, Gov. Blagojevich promised to change the education system in Illinois for the better. He promised to raise the foundation level by $1,000 per student. He broke that promise. He promised to give more money to education. When you consider elementary and secondary education, higher education, and teacher pensions, education funding has actually gone down under Rod Blagojevich.

"Today, after admitting that after four years he has been unable to keep his promise on education to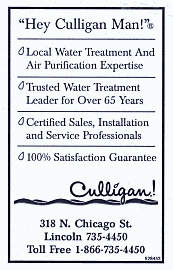 Illinois voters, Gov. Blagojevich is making a new round of promises to get elected again.
"This time, Gov. Blagojevich is using the important issue of education as a backdrop for the ultimate backroom deal to keep a candidate out of the governor's race. If Gov. Blagojevich really wanted to do something about education in this state, he would have dealt with the issue before the General Assembly went home for the summer.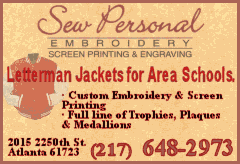 "But in typical Gov. Blagojevich fashion, he prefers to hold a press conference to unveil a billion-dollar education program without any realistic plan to pay for it. And for those of us watching, the governor seems to propose this plan only because the entry of a third-party candidate would hurt his chances for re-election. Our public schools and our children and grandchildren who depend on them deserve better."
[Radio statement by Dan Cronin paid for by the Illinois Republican Party]
Click here to respond to the editor about this article.