"Average farm operator returns for labor and management in 2005 were lower for all geographic areas of the state," said Dale Lattz, U of I Extension farm management specialist who conducted the study based on data from the Illinois Farm Business Farm Management Association records.

"Significantly lower corn yields and increased costs were the main factors leading to the lower incomes. Returns to major livestock enterprises were above the last five-year average and contributed positively to earnings on livestock farms."

The full report, "Lower Corn Yields and Higher Input Costs Reduce Farm Earnings in 2005," can be accessed online at U of I Extension's Farmdoc site.

The address for the report is http://www.farmdoc.uiuc.edu/manage/
newsletters/fefo06_08/fefo06_08.html.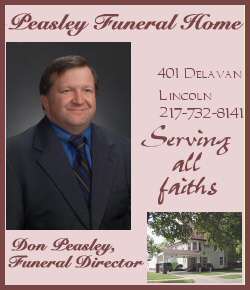 Lower grain prices, Lattz noted, resulted in higher farm program payments, which supported farm incomes.
"The highest earnings were in central, east-central and southern Illinois," he said. "Lower earnings were recorded in western, north-central and northeastern Illinois."
Lattz said that the average return to the farm operator's labor and management income in 2005 was $38,787. This figure can be thought of as the farmer's "wage" or "salary," he explained.
"This is what remains from the operator's net farm income after a fair return to the operator's equity in machinery and land has been subtracted," he said. "The 2005 returns were $39,119 below the 2004 average of $77,906 and $1,625 below the average for the last five years.
"Labor and management incomes have varied greatly during the last five years, ranging from a low of $12,976 in 2002 to the high of $77,906 in 2004."
Operator's labor and management income was $40,000 to $60,000 in central and southern Illinois and $15,000 to $25,000 from western Illinois to northeastern Illinois.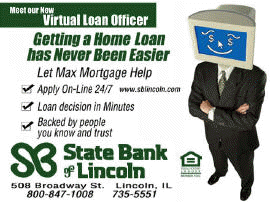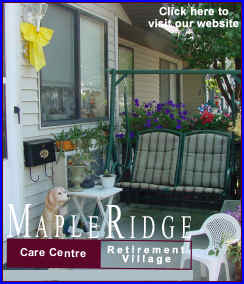 "Earnings are higher in southern Illinois, in part due to the larger size of farms in the southeastern part of the state," said Lattz.
Corn yields in 2005 were significantly below the record level set the year before.
"Corn yields were 36 bushels per acre lower in 2005 compared to yields recorded in 2004," he said. "Soybean yields were only slightly below the 2004 record-high level -- two bushels per acre lower than in 2004."
Wages earned by farm operators in 2005 were highest on hog farms, followed by dairy, grain and beef farms. Returns to operator's labor and management averaged $89,912 on hog farms, $72,012 on dairy farms, $36,472 on grain farms and $15,830 on beef farms.
"Farms classified as grain farms were 88 percent of all farms, while hog farms comprise 4 percent of the total," Lattz noted.
Per-acre fertilizer, chemical, seed and fuel costs all increased significantly in 2005 compared with costs in 2004.
"Fertilizer costs increased 16 percent, chemical and seed costs 11 percent, and fuel costs 29 percent," said Lattz. "The costs to produce crops are expected to remain at relatively high levels in 2006."
Lattz said better prices are needed to avoid a repeat of 2005's figures.
"For farm earnings to remain at above-average levels, crop yields, grain prices or both will need to be above the last five-year average," he said. "Incomes on livestock farms will be lower than in recent years, due to projected lower product prices.
"Producers need to plan accordingly for 2006 and monitor their cash flows against projections."
[University of Illinois College of Agricultural, Consumer and Environmental Sciences news release]