More state historic sites begin daily operations

Send a link to a friend
[MAY 31, 2006] SPRINGFIELD -- More state historic sites resumed daily operations beginning Memorial Day weekend, an expansion that will run through Labor Day to attract more visitors to Illinois and generate additional tourism dollars for many communities.
On Monday, sites in Bishop Hill, Bement, Cahokia, Galesburg, Chicago, Galena, Prairie du Rocher, Ellis Grove, Brimfield and Vandalia resumed daily operations for the first time in nearly four years. They join several other state historic sites that resumed seven-day-per-week operations April 17.

"Governor Blagojevich made it a budget priority to open our historic sites to visitors every day of the week during the busy tourism season," said Illinois Historic Preservation Agency Director Robert Coomer. "The fiscal year 2007 budget signed by the governor ... will allow us to have a similar schedule during next year's tourism season as well. This will bring more visitors to these communities, who will buy meals, shop, purchase gasoline and in many cases seek overnight accommodations."

Historic sites resuming daily operations this week and continuing through Sept. 4:
Bishop Hill Museum, Colony Church and Bjorklund Hotel, Bishop Hill

Bryant Cottage, Bement

Cahokia Courthouse, Cahokia

Carl Sandburg Birthplace, Galesburg

Stephen A. Douglas Tomb, Chicago

Ulysses S. Grant Home, Galena

Fort de Chartres, Prairie du Rocher

Fort Kaskaskia, Ellis Grove

Pierre Menard Home, Ellis Grove

Jubilee College, Brimfield

Vandalia Statehouse, Vandalia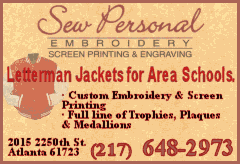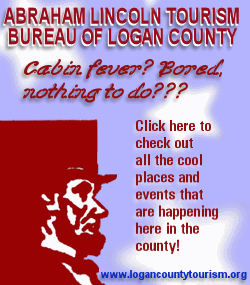 The following state-operated historic sites resumed daily operations beginning April 17 and will be open through Labor Day, Sept. 4:
Apple River Fort, Elizabeth

Black Hawk, Rock Island

Cahokia Mounds, Collinsville

Lewis and Clark, Hartford (open seven days through September 2006 for Lewis and Clark Bicentennial events)

Lincoln Log Cabin, near Charleston

Lincoln-Herndon Law Offices, Springfield

Old State Capitol, Springfield

Lincoln's New Salem, Petersburg
Lincoln Tomb State Historic Site in Springfield has always been open seven days per week and will retain that schedule.
An additional $500,000 appropriated to the Illinois Historic Preservation Agency during fiscal 2006 allows the agency to hire seasonal workers to open the sites an extra two days per week.
[Illinois Historic Preservation Agency news release]