Travel weather
Thousands perish from powerful quake: At least 5,400 people are confirmed dead and thousands more are injured or missing following a powerful earthquake on the densely populated Indonesian island of Java. The magnitude 6.3 quake struck during the pre-dawn hours Saturday and was centered some 6 miles below the surface. After the initial quake, more than 400 aftershocks were measured, the strongest a 5.2 magnitude that occurred two hours later. The quakes and aftershocks have experts concerned that a nearby rumbling volcano will soon erupt. The earthquake was the most recent in a series of disasters to strike Indonesia, from the 2004 tsunami that killed hundreds of thousands to the widening bird flu outbreak, to the threat of eruption of nearby Mount Merapi.
Springtime storms more widespread: Travel delays are likely to be more rampant this week, as showers and thunderstorms will show up in greater numbers and across a wider swath of the country. In the Northeast, thunderstorms will dot the landscape from Boston and Providence southward into New York City and Philadelphia on several occasions, primarily in the afternoon and evening hours. Delays are almost assured in Chicago, Detroit and Cleveland, where heavier storms will spring up during the middle part of the week. Farther to the south, the heat is on in Atlanta and Fort Worth. Both of those major hubs will encounter thunderstorms on more than one occasion. Ditto in Denver, where some of the storms will pack a potent one-two punch of strong winds and heavy downpours. The weather will be much quieter on the West Coast. The only fly in the ointment in Los Angeles and San Francisco will be late night and morning fog.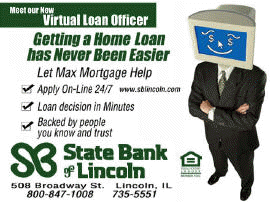 Severe storms lash the Midwest: Heavy thunderstorms left a trail of flash floods in their wake and are being blamed for the deaths of at least five people. Four of the five victims were caught up in rapidly rising water, while the fifth was struck by lightning when she was bringing her trash container to the curb. More than a quarter-million customers were without power in Tennessee, Kentucky and Indiana during the height of the storms that occurred last Friday.
Feds say hurricane season will be active: Last week the National Hurricane Center released its prediction for the upcoming Atlantic season, which called for as many as 16 tropical storms, eight to 10 of which will become hurricanes, and as many as six of those could be major hurricanes of Category 3 or greater. An "average" season produces about 11 named storms, six of which are hurricanes. Last season produced 28 storms, 15 of which were hurricanes.