Host family and farm
The host farm for the 2007 expo is Top Deck Holsteins, owned by Roger Decker and sons Jason, Derek and Justin. The Deckers farm 1,750 acres, milk 650 dairy cows and raise 700 dairy heifers. Their operation has a unique feature of producing electricity for Alliant Energy, using methane digesting equipment. Their operation also includes a manure separator system that produces a dried manure byproduct which is recycled and used as cattle bedding. These equipment and facilities are located on the farmstead directly adjacent to the show activities.
A grand hay event
The Hay Expo is designed to give alfalfa, other hay and forage producers an intensive, one-stop learning and shopping opportunity focusing on the latest equipment and techniques for high-quality production. The event is set to feature an expert lineup of hay and forage production specialists, plus an extensive array of equipment and in-field demonstrations.
Exhibits and field demonstrations
A 10-acre exhibit field will display exhibits from the major and short-line hay and forage equipment manufacturers, seed, building and storage facility suppliers, and numerous related product suppliers. Exhibitors plan to showcase balers, disc mower conditioner, tedders, rakes, telehandlers, bale stackers, forage seed and more.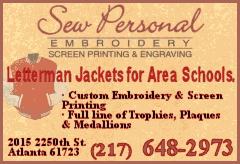 More than 200 acres of alfalfa will showcase mowing, conditioning, baling and silage demonstrations. Visitors will see side-by-side operational comparisons of the various equipment brands in the field demonstrations.
"The location is well-situated for field and equipment demonstrations and to host our exhibitors' significant hay industry displays," said Matt Jungmann, Farm Progress national shows manager. "We're very pleased to be working with the Deckers and to have the opportunity to add a top-notch dairy aspect to our 2007 show."
General information
The 2007 Farm Progress Hay Expo will be from 9 a.m. to 4 p.m. June 20 and 21. The show site is located just west of Westgate, Iowa, on County Road C33. Admission is free; parking is $5 per vehicle. The public is welcome.
For area hotel information, visit www.hayexpo.com/hotels.
For more information, call 866-264-7469 or visit www.hayexpo.com.