Illinois Symphony Orchestra celebrates Mozart's 250th anniversary

Send a link to a friend
[NOV. 16, 2006] SPRINGFIELD -- The Illinois Symphony Chamber Orchestra is commemorating Mozart's 250th birthday by performing two of his greatest works on Friday and Saturday.
Illinois Chamber Orchestra
Illinois Symphony Chorus

Friday, 7:30 p.m.
The Cathedral of the Immaculate Conception
Springfield

Saturday, 7:30 p.m.
Holy Trinity Catholic Church
Bloomington
The Illinois Symphony Chorus will accompany the chamber orchestra as it performs Mozart's Symphony No. 35 in D major and "Requiem" on Friday at the Cathedral of the Immaculate Conception in Springfield and on Saturday at Holy Trinity Catholic Church in Bloomington. The concert performance starts at 7:30 p.m. both places.
The cathedral-like setting in which the performance will take place adds an air of joy and ethereal reverence to these timeless masterworks, a quality rarely captured in central Illinois musical offerings.
Symphony No. 35 in D major, also known as the "Haffner," will be led by the orchestra's assistant conductor, Richard Arthur Haglund. The "Requiem," featuring the Illinois Symphony Chorus, will be directed by Richard Robert Rossi, renowned for his work with the Eastern Illinois University Music Department.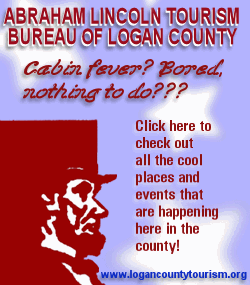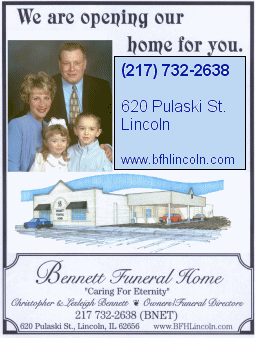 As a centerpiece to the orchestra's 14th season, the two works being performed showcase the elegance and passion of Mozart's life and work. The "Haffner" was written at a high point in Mozart's career and displays energy and dancelike themes. His "Requiem" was his last work, unfinished at his death, and completed some years later by his pupil Franz Xavier Sussmayer.
These works are sure to bring elements of joy and culture to central Illinois. Let the music move you!
For more information about this performance, Richard Haglund, Richard Rossi or other Illinois Symphony Orchestra activities, call 217-522-2838 or visit http://ilsymphony.blogspot.com/. For ticket reservations, call Bloomington Center for the Performing Arts, 309-434-2777.
[Illinois Symphony Orchestra news release]