I-74 nears completion in time for the holidays

Send a link to a friend
Downstate's largest highway construction project wrapping up; time capsule being placed to commemorate event
[NOV. 21, 2006] SPRINGFIELD -- On Monday, Gov. Rod R. Blagojevich announced the end of major construction for the four-year, $500 million reconstruction of Interstate 74 through Peoria. Local and state officials attended an Illinois Department of Transportation ceremony celebrating the end of major construction activities for the Upgrade 74 project. Marking the significance of the construction milestone, the Department of Transportation unveiled a project time capsule filled with both Upgrade 74 and community memorabilia. The time capsule will be buried in Riverfront Park near the Murray Baker Bridge in Peoria and reopened in 2056.
"Just in time for the long Thanksgiving weekend, major construction is complete on this four-year, half-billion-dollar project that's so critically important to travel in and around Peoria," Blagojevich said. "By re-engineering and reconstructing this interstate, the difference will be night and day for anyone who's ever driven on I-74."

Major construction activities for Upgrade 74 began in October 2002. During the past four years, crews have:
Constructed one new interchange at Sterling Avenue.

Built two tunnels in downtown Peoria.

Removed and repaved more than eight miles of I-74.

Improved 11 interchanges.

Reconstructed 32 bridges.

Built 88 retaining walls.

Installed 162 lights.

Shortened the Murray Baker Bridge by 180 feet to make the Jefferson Street ramp longer and safer.
As the largest project in downstate Illinois' history, massive quantities of construction materials were used.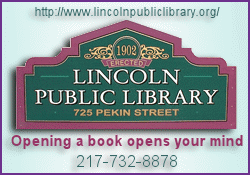 More than 100 miles of wiring is buried under I-74.

Crews used enough concrete to create a 4-foot sidewalk from here to San Diego. Nearly 5,000 tons of rebar support that concrete.

Eleven million pounds of structural steel were used -- the equivalent of the launch weight of nearly three space shuttles.

If all the dirt moved on Upgrade 74 were stacked into a 3-by-3-foot column, it would be more than 1,420 miles tall. That is nearly four times higher than the Hubble space telescope's orbit.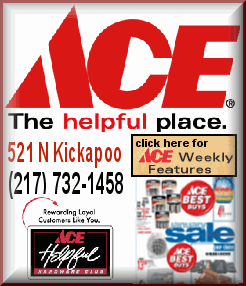 "When Upgrade 74 began, it was difficult to visualize how a sea of construction barrels would transform into a modern roadway," said Department of Transportation Secretary Timothy W. Martin. "If you had asked motorists in 2002 as we began the project, I am sure they would have had some choice words for IDOT. But I think we can all agree the only word that describes Upgrade 74 today is 'incredible.'"
All unfinished ramps on I-74 will open this week. The Camp Street westbound I-74 entrance ramp was expected to open Monday, and the War Memorial Drive interchange is expected to open Wednesday.
Minor activities, including landscaping, will continue on I-74 through late spring. Work zone speed limits will be in effect until it is safe for workers and motorists.
Project information is available at www.upgrade74.com. Motorists can also call 866-I-74-NEWS (866-474-6397) to receive construction updates. Upgrade 74 is the complete rehabilitation of I-74 from East Peoria through Peoria.
[News release from the governor's office]