Gov. Blagojevich awards $1.3 million in bicycle path grants to downstate Illinois
Grants will help local communities construct or make improvements to existing bicycle paths

Send a link to a friend
[NOV. 25, 2006] SPRINGFIELD -- Gov. Rod R. Blagojevich awarded more than $1.3 million in bicycle path grants this fall to four communities in downstate Illinois to construct or make improvements to existing bicycle paths. In total, more than $2.6 million was awarded Sept. 29 to support 12 projects throughout the state.
"These projects will help to build on Illinois' already impressive trail system," Blagojevich said. "Not only will the grants improve the quality of life for residents in communities that are getting new trails or updating existing trails, they'll also help make the communities even more attractive to visitors."

"This funding will help construct and improve bike trails throughout the Metro East area," said Rep. Jay Hoffman, D-Collinsville. "The trail projects that are being supported will give residents more alternatives for recreation and relaxation and will make the area more attractive to visitors."

"We need to do everything we can to give local residents additional recreational options," said Rep. Naomi D. Jakobsson, D-Champaign. "The release of this grant will bring needed resources into our area and help cyclists have more bike paths for exercising."

The Bicycle Path Grant Program is administered by the Illinois Department of Natural Resources. The program reimburses local governments up to 50 percent of the total of approved project costs. Grant awards for bike path development projects are limited to a $200,000 maximum. There is no limit for land acquisition projects. Funding for the program comes from a percentage of motor vehicle title transfer fees.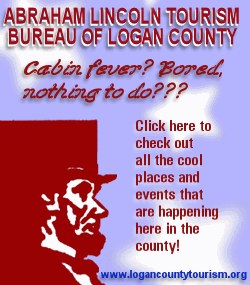 Application forms and additional information on the Bicycle Path Grant Program are available by contacting the IDNR Division of Grant Administration, One Natural Resources Way, Springfield, IL, 62702-1271; by calling 217-782-7481, TTY 217-782-9175 or Ameritech relay 800-526-0844; or at www.dnr.state.il.us.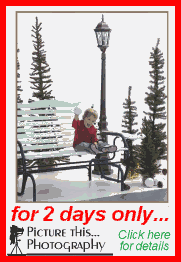 Fiscal 2007 Bicycle Path Grant Program grants for downstate Illinois:
Champaign Park District, Champaign County -- $200,000 to construct Phase I of the Pipeline Trail. The 0.9-mile segment will intersect with two proposed trails and Porter Family Park.

Granite City, Madison County -- $200,000 to construct Phase I of the Six Mile Prairie Trail. The 2.0-mile trail will connect to the existing 10.3-mile Madison County Transit District's nature trail.

Madison County Transit District -- $200,000 to construct 3.5 miles of trail, which will connect the 5.5-mile Staunton-to-Worden trail and the 2.7-mile Quercus Grove-to-Hamel trail.

Madison County Transit District -- $200,000 to construct Phase I of the Troy-to-O'Fallon trail. The 1.3-mile trail begins at the Schoolhouse Trail in Troy and runs south to Troy Road.

Metro East Park and Recreation District, Madison and St. Clair counties -- $576,600 to acquire 49 acres of land, which represents 9.5 miles of the future Scott-Troy Trail. One 6.7-mile corridor begins at Troy Road just north of interstates 55 and 70 and continues south along an abandoned railroad line to Kyle Road in O'Fallon. The other corridor, a 2.8-mile section, starts just south of Loyet Road and travels southwest to California Street in Collinsville. The two corridors connect at Loyet Road.
[News release from the governor's office]