After that the Illini struggled at times but eventually overpowered weaker competition. However, I was so far removed from the team that I had no idea of what to make of them. It was time to zoom in for a closer look at the exact time that the schedule got stronger all of a sudden. We were worried for our lives... not our physical lives, but that we might be staring a loss or two right in the face. That's why I realized that we needed to go visit them as soon as humanly possible. With a tournament looming on the horizon up at

the new Sears Centre, which is only an hour away or so, we knew that God had provided a way for us to go and help our beloved in any way we saw fit. Once again we helped steer them toward yet another tournament championship, but it was anything but easy.

In fact, the game we saw with the Miami, Ohio, Redhawks could have and should have been a loss in 101 different ways. We were totally outplayed, out-hustled and outworked in almost every way. However, in typical Bruce Weber fashion (BTW, it is something I love about him and his teams), we kept grinding for 40 minutes. I wonder if Weber played a lot of hockey growing up in Wisconsin. Because a trademark of his teams is that they keep grinding... never quitting... never giving up... no matter how bad the circumstances or the situation may be. It's a good thing, because the Redhawks had us on our heels.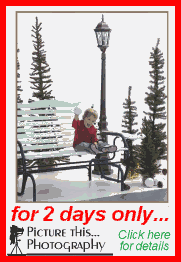 Somehow we dug down and found something extra in our tank. Late in the game, when Warren Carter turned and fired a jump hook that clanged around before dropping, Illinois had its first lead of the night since it led 2-1 in the opening minute. Chester Frazier followed that up with a drive to the hoop that will make the Illini banquet highlight reel. He went up with the ball in his right hand, and when a defender contested it, he calmly switched it to his left and then banked it in like poetry in motion. Those two guys don't make those plays, we don't win... it's that simple.
Then Weber showed his coaching prowess once again. In the huddle, he made a defensive switch regarding matchups. That led to Carter frustrating the Redhawks and eventually getting perhaps the most important rebound of the night and getting fouled in the process. He made the first and missed the second. I don't know if the miss was intentional, but it used up the remaining time, not affording Miami a chance to get off a final shot, and the Illinois had fought back and won an improbable contest 51-49.
What we learned
I think the game confirmed what I had been saying early on. The Illini are a young team saddled with some debilitating injuries. It will be a long time before this team has everyone back, in full health and hitting its stride. There will be some high points (like beating Bradley to win the Chicago Invitational -- didn't see it, had to work) and there will likely be some low points along the way as well.
The good
Sometimes injuries can be a blessing in disguise... that happens once every 100 years or so. This may have been the year of reckoning on that count. Losing Jamar Smith and Brian Randle so early in the season, on top of the four-game suspension to Rich McBride, created a boatload of playing time that I haven't seen the Illini have in years. Going into the year I thought that Illinois could slowly work players like Trent Meacham, Brian
Carlwell and Richard Semrau into the lineup and slowly get their feet wet. I wasn't expecting anything from Calvin Brock... and maybe I was surprised, if not shocked, that he even hung around and didn't transfer somewhere.
What have these kids done? Nothing but come up big when needed most. Sure, they have all had their struggles from time to time, but they have all produced much more than anyone had reason to hope up to this point. Brock has simply been sensational. Meacham took over a couple of games. Carlwell has demonstrated that he has a monster upside, and Semrau has more than held his own from the outset.
All of their production has dovetailed nicely with the emergence of Chester "Chet" Frazier at the point guard. Frazier is getting more comfortable every game and has begun to alleviate fan fears of him committing too many turnovers. I know the Illini don't win the Chicago tournament without him. And for his efforts he was awarded the MVP trophy!
Rich McBride is back and has not found his rhythm quite yet, but he will. And while the haters are quick to jump all over him, I wonder if they noticed that he still is getting it done on the defensive end more times than not. (I'll never understand the hating. These are just kids. Doesn't anyone remember what that was like? College basketball was just something we did for fun.)
Shaun Pruitt has had his moments, too. When he spreads out and makes quality moves, he's pretty hard to stop.
And of course I can't say enough about Warren Carter. I know the haters love to attack him too, but I have always liked him. For one, he's been especially gracious and friendly to me. He always has time for any question even though he knows that the LDN will not likely be confused with Sports Illustrated. He is a well-mannered, articulate kid that I only wish good things for. Early in the season he reminds me of the way former Illini Chris Gandy came into his own during his senior year. If Carter can continue to explode onto the scene, the Illini's upside may even be greater than I can realize at this point.
Not sure what Marcus Arnold's role will be, but he needs to be ready to give quality minutes and help the "bigs" rotation. Throw in a few nice minutes from C.J. Jackson, another one of my favorites, and the recipe is almost complete.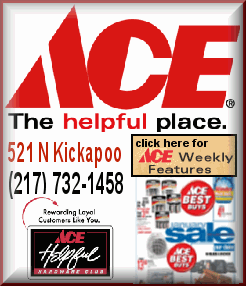 The bad
The Illini are frustratingly inconsistent. For them to be successful, the game plan starts on the defensive end of the floor. When they want to get down and dirty, they play intense, aggressive, lock-down defense. However, when they get upright, start reaching and --something that drives me crazy -- start chasing, they couldn't stop one of our Upstart hoops teams at the church. When injuries make you thin, you can't have guys in foul trouble all night. Also, in a team defense concept, everyone must help everyone else. When Illinois does that, they are hard to score on. When guys get selfish, lost or lazy, the Illini get hurt badly. In the Miami game, the Redhawks exploited that on several occasions. They scored on easy layups. They scored on easy post moves. They attacked the basket and made some easy free throws. Then Illinois decided to play some lock-down D. If my stats are correct, they held Miami to three points over the last 10 minutes of the game. That's pretty good defense in any leagues and will probably win you a few games. However, the former junk is so bad, it is hard to watch. The Illini must not lose their edge, because bad defense puts them behind the bubble so much that sometimes a hole that big cannot be overcome.
Bad offense has also reared its ugly head. I think the knowledgeable fans expected that with three starters on the sidelines. Notwithstanding the great early production by some of the before-mentioned players, at times the offense is so stagnant it looks like a moss-covered pond. Sometimes players are standing around waiting for somebody to do something good. They stop screening, they stop moving without the ball, they stop making good, crisp passes, and the whole offense is just discombobulated. When they get mired in bad offense, they need to remember a few things on the checklist:
Hustle down the floor and score in transition or in secondary offense, as it takes tons of pressure off the half-court offense.

Attack the basket. Getting to the free-throw line or being able to make the easy inside dish takes loads of pressure off the half-court offense.

Make the other team play hard-core defense for 25-35 seconds. The more you wear them out on defense, the less legs they have to play quality offense.

Move a lot without the ball, but only with purpose.

Pass the ball well, emphasizing ball reversals, excellent pass and shot fakes, giving the ball to somebody in a place where he can do something with it.
These are just a few of the things that can be done to cure bad offense. They are even more important when one, two or three of your best offensive players are not even available. But, these concepts are also very important when the team is at full strength. Guards and point guards should always review them several times throughout any contest. The good ones figure out what works against a certain team early and diss the things that don't.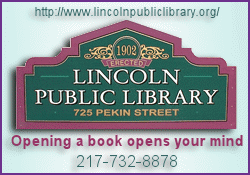 The ugly
It's hard to imagine anything being uglier than bad defense or a broken offense. But lo and behold, that was before we mentioned the Illini's atrocious free-throw shooting. I have shied away from commenting on it much over the last few years in fear that I might jinx the team (and you loyal LDN readers know how I feel about that). But as bad as they've been shooting from the charity stripe, something has to be done. I've been around the game my whole life, and believe or not, there are no easy answers to this problem. Sometimes the more you talk about it, the more players press. The last thing our guys need is more pressure at the line. The ugliness of this aspect, though, does have a tendency to spill over into other aspects of team play. That kind of ugliness we don't need. I don't know what drills need to be employed that can correct our problem, but we need to find a remedy fast. You can miss a few against Georgia Southern, but if you miss a few against Maryland or Arizona... that kind of stuff gets you beat.
I was going to talk about the refs and the fans at this juncture, but I'm too happy that the Illini somehow won this most recent tournament without all hands on deck. I will ask the question, "Did anyone recognize the officials for the tournament games?" Because I sure didn't. Are they just taking volunteers now, or what? OK, I've already said more than I planned to say on that anyway.
Final word
In spite of some of the bad and ugly, this team still has the potential to have a pretty decent season. Defense must remain a constant for them to be successful. Offense must find a smoother flow and continuity. Free-throw shooting will have to improve. But I like the deep bench. I love the grind-it-out-at-all-costs mentality. And I love it that our coach brings his game face every night. This is going to be a very fun adventure, especially if you enjoy riding in an out-of-control vehicle with your hair on fire.
As for me... oops... I did it again... by going to the tournament and firing up the guys. They think they can keep on winning. I hate it when that happens.
[Jeff Mayfield]
Respond to the writer at jeffmayfield@centralwired.com.