Winners in Class A:
Atwood-Hammond, with a score of 76.07

Sullivan, 69.47

Decatur Eisenhower, 62.67
Winners in Class AA:
Lincoln, 88.77

Effingham, 87.57

Mattoon, 72.21
Winner in Class AAA:
University High, 87.50
The Lincoln Community High School Marching Railers had the highest score of the day regardless of class, as did the Railer percussion and the Railer color guard.
Congratulations on an excellent performance.
The Railers are under the direction of David Swaar and drum major Annie Sheley.
Members of the Railer band are Tasha Ackman, Jared Andreasen, Wes Berger, Camillia Bone, Kelli Brooks, Ryan Brown, Max Buse, Melyssa Campbell, Katelyn Cecil, Toni Chapman, Sam Chon, Kelsey Dallas, Emily Davis, Blake Dowell, Kaylyn Englehardt, Janel Filbeck, David Finnigan, Fiona Finnigan, David Fulton, Daniel Fulton, Jaci Gandenberger, Andrew Gonzales, Brittany Greitman, William Grover, Emily Hackett, Emily Hauter, Adam Hickey, Autumn Hickey, Rhiannon Hoagland, Stephanie Holford, Alex Huerd, Maggie Hunter, Orry Ingram, Amy Johnson, Rebecca Kasa, Lorenda Kirby, Andrew Kleinman, Kelly Knecht, Molly Knowles, Amy Langley, Britta Larson, Christina Larson, Meridith Laurence, Jonathan Lesson, Ariel Lopez, Lincoln Moore, Trevor Moore, Megan Moos, Sydny Morris, Taylor Muck, Rachel Noel, Martin Oltmanns, Ashley O'Neill, Jenna Opperman, Kathryn Opperman, Jeff Owen, Joe Papesch, Daniel Parson, Shekinah Pelc, Amber Phillips, Ethan Plumier, Kelsey Plummer, Rachel Potratz, Chris Powley, Beth Rayman, Bethany Rea, Brittany Reves, Katy Reynolds, Alexis Richert, Brittany Rogers, Tayt Rohrer, Wes Schrader, Annie Sheley, Kelsey Shull, Tyson Smith, Hannah Snyder, Lexi Springer, Ashley Taylor, Jairris Vermeire, Jordan Vermeire, Marlise Wachter, Brooke White, Karolyn White, Tim Wiser, Caiti Wunderlin and Nikitta Zeidler.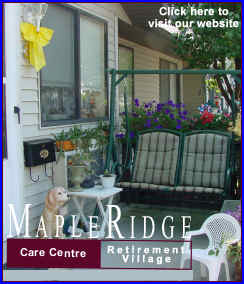 If you haven't had a chance to see the Marching Railers, you can still catch them in their final three performances:
Oct. 13 -- Halftime performance at home football game

Oct. 14 -- Competition at Metamora High School

Oct. 20 -- Halftime performance at home football game on senior night
Thanks to all the sponsors who are helping to purchase a trailer for the marching band:
Century Dental Center, Lincoln College, Lincoln Automotive Supply, Harold Goodman Excavating and Trucking, State Bank of Lincoln, Integrity Data, Eaton Corporation, Three Roses Floral, and Domino's Pizza.
[News release]