Governor announces acquisition of Coast Guard cutter for maritime museum
180-foot Acacia to arrive in Chicago in October and open as museum in 2007

Send a link to a friend
[OCT. 5, 2006] CHICAGO -- Gov. Rod R. Blagojevich announced Sept. 29 that a 180-foot Coast Guard cutter will arrive in Chicago in October to serve as a permanent floating museum, thanks to the state's efforts to acquire this surplus federal property for a nonprofit educational group. The American Academy of Industry will maintain and operate the Acacia as a public museum to highlight local industry's contributions to the nation and as a tribute to veterans of the U.S. Navy, Coast Guard and Merchant Marines.
The World War II-era ship will display and preserve artifacts significant to American maritime, military and industrial history. The fully operational cutter may also be able to visit public festivals throughout the Great Lakes to promote local tourism, as well as provide schools and other groups with an educational and interactive venue for classes, field trips, youth overnight encampments and cooperative programs.

"This museum will give the public a unique, firsthand understanding of our nation's maritime and industrial history," Blagojevich said. "I'm pleased we were able to work with the federal government and the American Academy of Industry to make sure the Acacia can continue to play an important role in our region."

The Illinois Department of Central Management Services worked with both the U.S. General Services Administration and the U.S. Coast Guard for several months to ensure that Illinois was awarded the ship, by enrolling and certifying the eligibility of the American Academy of Industry. Central Management Services manages the state's surplus property program, which has been successful in acquiring millions of dollars in federal property each year.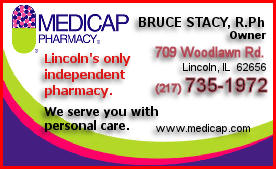 "The efforts of the state of Illinois were critical in making the Acacia project a reality," said Marty Hecker, vice president of the American Academy of Industry. "We're looking forward to establishing the academy with this historic cutter as a permanent service where education, industry and community can interact."
While the cutter is moored in Burns Harbor, Ind., American Academy of Industry and Central Management Services personnel have secured a temporary site at U.S. Steel, with an eye toward moving the ship to downtown Chicago in 2007.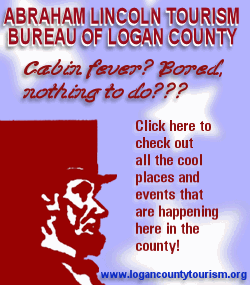 "We are delighted to help preserve this proud piece of American history and to deliver for Illinois a truly vibrant and educational marine display that will enhance education and tourism," said Paul Campbell, director of Central Management Services.
A multipurpose Coast Guard vessel built in 1944, the Acacia is equipped to maintain buoys and lighthouses, break ice, conduct search and rescue, firefighting, and other assignments.
From 1977 until its decommission on June 7, 2006, the Acacia was assigned to Lake Michigan. The cutter was responsible for Chicago's harbors and for maintaining the 210 buoys, lighthouses and other navigational aids from Calumet Harbor through Wisconsin's Door County peninsula. During the winter season, the Acacia was one of several Coast Guard icebreakers engaged in keeping the shipping channels open for the coal and ore ships supplying power plants and industries throughout the Great Lakes.
More than 6,000 crew members served on the Acacia during its 62-year career throughout the Great Lakes. First commissioned on Sept. 1, 1944, the ship was named after the original U.S. Lighthouse Service cutter Acacia, which was sunk by a German U-boat off the British West Indies on March 17, 1944.
[News release from the governor's office]