LeAnne Howe, an award-winning author, playwright and scholar who teaches in the university's American Indian studies program and in the MFA creative writing program, will premiere, show and broadcast her new documentary, "Indian Country Diaries: Spiral of Fire," at various locations around the country and on public television.

She is both the screenwriter and narrator on Part 2 of the 90-minute Public Broadcasting Service documentary. Part 1 is titled "Indian Country Diaries: Seat at the Drum," and it features journalist Mark Anthony Rolo (Bad River Ojibwa) and his journey to Los Angeles to speak with some of the thousands of American Indian families who were relocated from poor reservations to cities in the last half of the 20th century.

Howe, an enrolled citizen of the Choctaw Nation of Oklahoma, premiered the film at the Smithsonian Institution's National Museum of the American Indian on Sept. 29 and 30 as part of the museum's "Native Networks" film and video series. She also led a discussion of her work following the first screening.

Illinois' American Indian studies program will host a special screening of Howe's film from 7 to 9 p.m. on Oct. 26 in Room 66 of the University Library, 1408 W. Gregory Drive in Urbana. That event is free and open to the public.

Screenings and openings have been scheduled "all around the country," Howe said, including in California, New Hampshire and Oregon.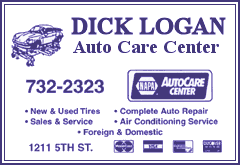 The film also will be broadcast nationally on most PBS affiliate stations throughout November. The U of I PBS affiliate, WILL-TV, will show it at 8 p.m. on Nov. 17.
Ten years in the making, the documentary takes Howe to the North Carolina homeland of the Eastern band of Cherokee Indians "to discover how their mix of tourism, community and cultural preservation is the key to the tribe's health in the 21st century."
Along the way, Howe, who appears as a character throughout the film, said she seeks to reconcile her own "complex identity" as the daughter of a Choctaw woman and a Cherokee man she never knew.
Howe described the film, with which she was involved over the past four years, as "both a national story and a very personal story for me."
"It's a journey of trying to understand who we are, where we come from, where we are going. As such, I believe that the film will speak to mainstream audiences everywhere."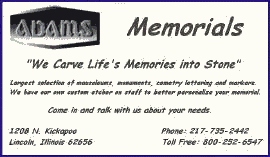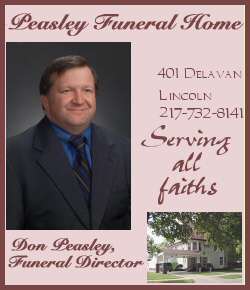 She also said the documentary, which is a co-production of Native American Public Telecommunications and Adanvdo Vision, is unique in at least one aspect.
"American Indians filming American Indians on this large a production scale for a national audience is a first."
Howe also wrote and co-produced the documentary "Playing Pastime," about American Indian fast-pitch softball and its role in community and personal survival.
Three-time Emmy award-winning filmmaker James Fortier was her co-producer.
She and Fortier have just entered "Playing Pastime" in the American Indian Film Festival in San Francisco in November.
Howe is founder and director of WagonBurner Theatre Troop. Her plays have been produced in California, Colorado, Maine, New Mexico, New York and Texas.
A professional writer for 25 years, she has read her fiction all over the United States and been an invited lecturer in Japan, Jordan, Israel, Romania and Spain.
Howe's first novel, "Shell Shaker" (2002), received an American Book Award from the Before Columbus Foundation.
Her collection of poetry, "Evidence of Red" (2005), received the Oklahoma Book Award for Poetry in 2006. "Miko Kings," an Indian baseball novel set in Ada, Okla., in 1903 and 1969, is forthcoming this fall.
On leave from Illinois this school year, but returning frequently to meet with her graduate students, Howe currently is the John and Renee Grisham Writer-in-Residence at the University of Mississippi, a fellowship that she was nominated for and won.
Howe said she came to Illinois in the fall of 2005 to help create its American Indian studies program. She said arriving on the campus while it was in the midst of its charged public debates over keeping its Chief Illiniwek has been momentous.
Having just left a teaching post at the University of Minnesota, home of the oldest American Indian studies department in the U.S, also has been remarkable.
"Coming from the oldest and best to the most fragile and youngest American Indian studies program was a big step with lots of challenges, lots of excitement and great potential.
"I am delighted to be here."