David Desser, the director of Illinois' Unit for Cinema Studies, did a 40-minute audio-track commentary for Criterion's new three-disc set of the Japanese classic and also was interviewed extensively on-camera about the influence of the movie on one of the set's documentaries. The new set was released Sept. 5.

Desser is an expert on Asian cinema and on various film genres, including horror, melodrama, science fiction, war and the western. This is his second DVD commentary for Criterion. He did the entire commentary for "Tokyo Story" a few years ago.

"Seven Samurai," made in 1954 and 210 minutes long, was restored using high-definition digital transfer. It appears on the first two discs, as do the new audio commentaries.

The third disc contains, among other things, the video documentary, including the new on-camera interviews with the scholar-commentators, who, in addition to Desser, are Joan Mellon, Stephen Prince, Tony Rayns and Donald Richie.

A beloved movie epic, the film tells the story of 16th-century Japanese villagers who in desperation hire seven Samurai warriors to protect them from invading bandits. Philosophy, human emotions and high action are woven into a tale of courage and hope.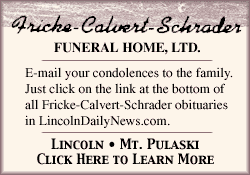 According to Desser, who is editor of the National Film Traditions Series published by Cambridge University Press, "Seven Samurai" is "undoubtedly one of the best, best-known and most influential films of all time."
"And its director, Akira Kurosawa, is one of the most acclaimed and respected of all directors," he said.
Desser said that while many DVD commentaries feature the director or other members of the cast and crew, "Criterion has specialized in a kind of 'scholarly' approach, featuring academics and serious film critics doing the commentary."
He believes that such an approach is likely to reach a "far wider audience than merely students in film classrooms."
"Perhaps, also, the popularity of film courses over the years has itself built an audience for the sort of scholarly approach Criterion takes to the classic films they release."
The New York Times wrote that Criterion's new "Seven Samurai" transfer is "a little miracle of digital technology."