The contestants are…
Elijah McCoy, a Canadian inventor

Kid McCoy, a welterweight boxing champion in 1896

Other

None -- or all -- of the above
Or was the "real McCoy" part of the "Hatfields and McCoys" feud in Appalachia that ended more than 100 years ago?
Inventor Elijah McCoy was born in Ontario, Canada, in 1844 to former slaves who had fled from Kentucky before the Civil War. He was educated in Scotland as a mechanical engineer and then moved to Michigan. Unable to find a job as an engineer, he went to work for a local railroad company as an oilman.
McCoy's job involved walking the length of the train to oil its moving parts, such as the axles and bearings. Believing that there must be a better way to accomplish this, he invented a lubricating cup that automatically dropped oil onto moving parts. His automatic oil cup was requested by engineers and inspectors until it eventually became standard equipment. It also became known as "the real McCoy" along the way. Elijah McCoy earned a total of 57 patents in his lifetime and established the McCoy Manufacturing Company in Detroit.
Contestant 2 was boxer Kid McCoy, whose real name was Norman Selby. Born in 1873, he began billing himself as Kid "The Real" McCoy in the 1890s after a number of imposters claimed to be Kid McCoy in order to capitalize on his fame and fortune. Kid McCoy was a colorful character who always carried a roll of money with him. He was married 10 times; four of those marriages were to the same woman.
Then there's the story about a boxing match in which McCoy fought a deaf fighter. It was during the match that he found out his opponent was deaf, and he offered his "help" by signaling that the bell had rung during the third round, when in fact it didn't. As his opponent thanked him and turned toward his corner, McCoy knocked him out.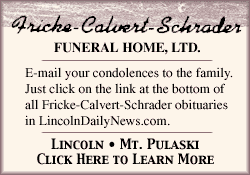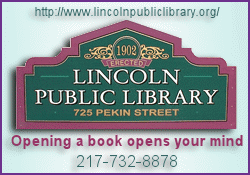 In a match against a barefoot fighter in South Africa, McCoy threw tacks into the boxing ring. He won that bout, too, but he lost in court after shooting his girlfriend. He served time in San Quentin State Prison and was later paroled. After his boxing career ended, he went to Hollywood and acted in a few movies. He died in 1940.
There are additional versions of who the real McCoy was. The Oxford English Dictionary quoted Robert Louis Stevenson in 1883 as referring to someone as "the real Mackay," although it's not clear to whom Stevenson was referring. There was also an 1880s brand of whiskey that was advertised as "the real McKay."
Both references occurred a decade after Elijah invented his self-oiling device for locomotives, but before Kid became famous.
Then there was Prohibition-era smuggler Billy McCoy, who imported genuine whiskey into the United States from Canada. Since his whiskey was real rather than the stuff made by moonshiners, it was known as the real McCoy. There was also a cattle baron who Alistair Cooke believed was the real McCoy. He may have been referring to Charles Goodnight of Texas and the design of his 1866 chuck wagon, which was named after him (using the common nickname of "Chuck" for "Charles").
For the real "real McCoy," whoever he is, his name became a noun, just like Rube Goldberg's name became an adjective. Yet to this day, nobody knows for sure which person -- or product -- the term refers to.
It's possible that "the real McCoy" could have described more than one person -- and that each one was given the nickname independently of each other. Some mysteries are more interesting when left unsolved, keeping the legend alive and growing.
[Paul Niemann]
Paul Niemann may be reached at niemann7@aol.com.
Copyright Paul Niemann 2006
[Other columns]