State fire marshal offers fire prevention tips during annual Fire Prevention Week
'Prevent Cooking Fires -- Watch What You Heat' theme focuses on leading cause of home fires and injuries

Send a link to a friend
[OCT. 12, 2006] SPRINGFIELD -- Cooking fires are the leading cause of home fires and home fire injuries, resulting in hundreds of deaths and nearly 4,000 injuries in the U.S. each year. That's why the Office of the State Fire Marshal is joining fire officials across the country during national Fire Prevention Week, Oct. 8-14, to increase awareness of home cooking fire dangers.
"Most cooking fires can be prevented if people just follow some common-sense precautions," said State Fire Marshal Dave Foreman. "For instance, many home cooking fires could be prevented if people simply stayed in the kitchen while food is cooking on the stove top. That way they can keep an eye on what's cooking and react quicker if something catches on fire."

According to the National Fire Protection Association, the organization that sponsors national Fire Prevention Week, most reported home cooking fires stay small, with 71 percent of the incidents confined to the object of origin. Even so, 38 percent of the reported injuries and 8 percent of the fatalities resulted from these small fires. In addition to injuries and deaths, home cooking fires also result in an estimated half billion dollars in damage to homes and their contents.

In Illinois, cooking fires were the No. 1 cause of house fires in 2005, according to fire statistics submitted to the National Fire Incident Reporting System.

Foreman offered a number of safe cooking tips:
Never leave cooking food on the stove top unattended, and keep a close eye on food cooking inside the oven.

If you must leave the kitchen for even a short period of time, turn off the stove.

Always use cooking equipment tested and approved by a recognized testing facility.

Keep cooking areas clean and clear of combustibles, such as potholders, towels, rags, drapes and food packaging.

Keep children away from cooking areas by enforcing a "kid-free" zone of three feet around the stove.

When children are in the home, use the stove's back burners whenever possible, and turn pot handles back to reduce the risk that pots with hot contents will be knocked over.

Wear short, close-fitting or tightly rolled sleeves when cooking. Loose clothing can dangle onto stove burners and catch fire.

Never use a wet oven mitt, as it presents a scald danger if the moisture in the mitt is heated.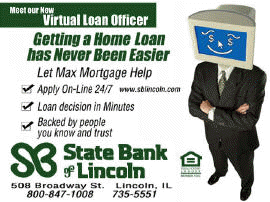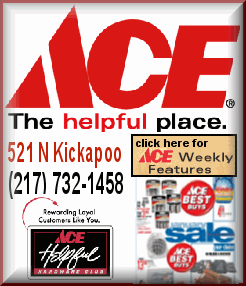 Always keep a potholder, oven mitt and lid handy. If a small fire starts in a pan on the stove, put on an oven mitt and smother the flames by carefully sliding the lid over the pan. Turn off the burner. Don't remove the lid until it is completely cool.

Never pour water on a grease fire and never discharge a fire extinguisher onto a pan fire, as it can spray or shoot burning grease around the kitchen, actually spreading the fire.

If there is an oven fire, turn off the heat and keep the door closed to prevent flames from burning you and your clothing.

If there is a microwave fire, keep the door closed and unplug the microwave. Call the fire department and make sure to have the oven serviced before you use it again.
Foreman said his office is also using Fire Prevention Week to remind people about other fire safety issues, including the importance of working smoke alarms in homes.
"I really can't stress enough the importance of having a working smoke detector in every home," Foreman said. "Seventy percent of all home fire fatalities occur in homes with no smoke alarms or alarms that aren't working. Putting smoke detectors on every level of your home, particularly near sleeping areas, and making sure those detectors are working can save your life and the lives of those you love."
The fire marshal also reminds people that a new law goes into effect Jan. 1, 2007, that will require carbon monoxide detectors to be placed within 15 feet of sleeping areas in all Illinois homes. Foreman said the law, signed by Gov. Rod R. Blagojevich this summer, will save lives by alerting people to an invisible killer.
For more fire prevention tips, visit www.state.il.us/osfm. In addition, fire departments throughout Illinois are joining the Office of the State Fire Marshal and the National Fire Protection Association to bring the message of Fire Prevention Week to their communities. Contact your local fire department to found out what activities are planned in your community.
[News release from the Office of the State Fire Marshal]