Trophies were also awarded to Lincoln for best percussion; best auxiliary, for color guard and flags; and best winds, for all the horn players. This is the first time the Railer marching band has won every contest it has entered. The percussion, auxiliary and winds remained undefeated for the year.

Out of all 31 bands, Lincoln was first overall in visual general effect, fifth overall in music performance and placed 10th overall, outscoring several of the larger-class bands.

The Lincoln Community High School Marching Railers, led by band director David Swaar and drum major Annie Sheley, have also been recognized for outstanding performances at two other Illinois competitions this season. At Dwight Harvest Days they swept their class, taking top honors for band, percussion, auxiliary, winds and drum major. At the Mount Zion Marching Music Games they placed first in class in field competition and received best winds, best percussion and best auxiliary.

In all, the band brought home 12 trophies, making this the most successful marching program in Lincoln Community High School history.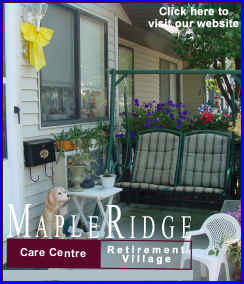 "I couldn't be prouder of the LCHS marching band," said LCHS Superintendent Dean Langdon. "These students are some of the hardest working kids in the school. I know that it takes a tremendous amount of dedication to learn the music as well as the drill, and still more perseverance to polish the show to perfection. It's no accident that the Railer marching band is now considered one of the best in the state. Mr. Swaar has 'set the bar' high for our musicians, and he knows what it takes to make a championship program. He knew all along that the band was capable of this level of performance, and now our kids have earned the awards that prove it."
The Marching Railers began working on their show in July, with three practices per week to learn their music. Drill work began in August with an intense week of 10-hour daily rehearsals. Their first performance was at the home football game the following week, on Aug. 25. With each of the home performances, new songs, costuming, flags and drill maneuvers were added. Their at-home season ends Friday (tonight) with the senior night halftime show on Handlin Field.
Results from the Metamora competition were as follows:
Class 1A
1. Watseka, 60.60
2. El Paso, 57.90
3. Thornton, 55.25
4. Orion, 55.05
5. Stockton, 50.55
6. Bremen, 47.30
Class 2A
1. Urbana, 63.80
2. Streator, 59.95
3. Tri-Valley, 55.15
4. Ridgeview, 53.10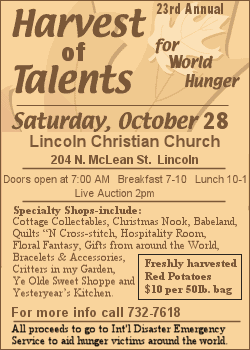 Class 3A
1. Lincoln, 76.15
2. Pekin, 69.55
3. Limestone, 69.20
4. Canton, 67.40
5. Niles West, 66.10
6. Farmington, 64.60
7. Prairie Central, 62.55
8. Plainfield North, 58.65
Class 4A
1. Morton, 83.45
2. Macomb, 77.70
3. (tie) Bloomington, 76.30
Geneseo, 76.30
5. U-High, 73.55
6. Romeoville, 72.65
7. Rushville, 57.15
Class 5A
1. Washington, 78.85
2. Dunlap, 78.05
3. Naperville, 78.00
4. Galesburg, 77.80
5. IVC, 77.23
6. Minooka, 75.75
The LCHS band will now be working on music for this year's pep band, madrigal dinner, Lincoln Christmas Parade and Christmas concert. There are plenty of opportunities to see the band, so come on out and give them a listen.
Members of the Railer band are Tasha Ackman, Jared Andreasen, Wes Berger, Camillia Bone, Kelli Brooks, Ryan Brown, Max Buse, Melyssa Campbell, Katelyn Cecil, Toni Chapman, Sam Chon, Kelsey Dallas, Emily Davis, Blake Dowell, Kaylyn Englehardt, Janel Filbeck, David Finnigan, Fiona Finnigan, David Fulton, Daniel Fulton, Jaci Gandenberger, Andrew Gonzales, Brittany Greitman, William Grover, Emily Hackett, Emily Hauter, Adam Hickey, Autumn Hickey, Rhiannon Hoagland, Stephanie Holford, Alex Huerd, Maggie Hunter, Orry Ingram, Amy Johnson, Rebecca Kasa, Lorenda Kirby, Andrew Kleinman, Kelly Knecht, Molly Knowles, Amy Langley, Britta Larson, Christina Larson, Meridith Laurence, Jonathan Lessen, Ariel Lopez, Lincoln Moore, Trevor Moore, Megan Moos, Sydny Morris, Taylor Muck, Rachel Noel, Martin Oltmanns, Ashley O'Neill, Jenna Opperman, Kathryn Opperman, Jeff Owen, Joe Papesch, Daniel Parson, Shekinah Pelc, Amber Phillips, Ethan Plumier, Kelsey Plummer, Rachel Potratz, Chris Powley, Beth Rayman, Bethany Rea, Brittany Reves, Katy Reynolds, Alexis Richert, Brittany Rogers, Tayt Rohrer, Wes Schrader, Annie Sheley, Kelsey Shull, Tyson Smith, Hannah Snyder, Lexi Springer, Ashley Taylor, Jairris Vermeire, Jordan Vermeire, Marlise Wachter, Brooke White, Karolyn White, Tim Wiser, Caiti Wunderlin and Nikitta Zeidler.
Thanks to all the sponsors who are helping to purchase a trailer for the marching band: Century Dental Center, Lincoln College, Lincoln Automotive Supply, Harold Goodman Excavating and Trucking, State Bank of Lincoln, Integrity Data, Eaton Corporation, and Three Roses Floral.
[LCHS Marching Railers news release]