Abe Lincoln Pharmacy to close

Send a link to a friend
Walgreens to receive prescription records
[OCT. 20, 2006] The Abe Lincoln Pharmacy in Abraham Lincoln Memorial Hospital will transfer patients to the Walgreens pharmacy just a few doors away on Friday, which is its last day of operation, after serving the community since the early 1970s.
All prescription records will be transferred to the Lincoln Walgreens, 603 Woodlawn Road, in time for patients to fill prescriptions when the pharmacy opens at 8 a.m. Monday. The sole employee currently working at Abe Lincoln Pharmacy will continue to work for Walgreens.

Walgreens, with its resources as the country's largest drugstore chain, will be able to take customer and patient service to the next level, according to Dolan Dalpoas, president and chief executive officer of Abraham Lincoln Memorial Hospital. The hospital's inpatient pharmacy department will continue to serve hospital patients.

"Our patients and customers will benefit from the resources of the national Walgreens chain that a smaller pharmacy couldn't provide," Dalpoas said. "They'll continue to receive the same personal service and tradition of care that the Abe Lincoln Pharmacy has always delivered."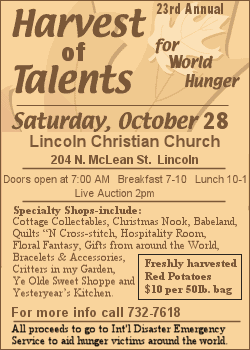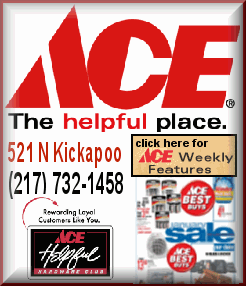 "We welcome our new Lincoln hospital patients and invite you to ask our staff about our extensive pharmacy services," Walgreens store manager Ron Ackerman said. "Our pharmacy is open seven days a week to provide the best service for our patients."
Walgreen Co. is the nation's largest drugstore chain, with fiscal 2006 sales of $47.4 billion. The company operates 5,475 stores in 47 states and Puerto Rico, including 76 Happy Harry's stores in Delaware and surrounding states. Walgreens also provides additional services to pharmacy patients and offers prescription drug and medical plans through Walgreens Health Services, its managed care division, which includes Walgreens Health Initiatives Inc. (a pharmacy benefits manager), Walgreens Mail Service Inc., Walgreens Home Care Inc. and Walgreens Specialty Pharmacy.
[Abraham Lincoln Memorial Hospital news release]