IDOT, League of Illinois Bicyclists team up to create bike safety video

Send a link to a friend
Goal is to teach beginning drivers to share the road with bicyclists
[OCT. 21, 2006] CHICAGO -- To increase safety for bicycle riders, the Illinois Department of Transportation and the League of Illinois Bicyclists are distributing 2,000 DVDs free of charge to Illinois high schools, private driving schools and law enforcement agencies to educate drivers on how they should share the road with bicyclists.
"The main thrust of this project is [to] teach beginning drivers what they should and should not do when they encounter bicyclists on the road," said Illinois Department of Transportation Secretary Tim Martin. "By teaching new drivers the rules of the road for motorists and bicyclists alike, they can begin a lifetime of safe driving, which can mean fewer fatalities and injuries on our roads."

Martin added: "This video comes at an important time in Illinois. After seeing a decline in traffic deaths involving bicyclists in 2005, the numbers so far this year are on the rise. Our fervent hope is that the video will help to make our highways, roads and streets safer for all."

IDOT's Division of Traffic Safety funded the project with a $20,000 grant to the League of Illinois Bicyclists, a statewide advocacy group that produced and distributed the video, entitled "Share the Road -- Same Road, Same Rules, Same Rights."

"The first and most important thing for drivers to know is that bicyclists have the same legal rights and responsibilities on the road as motorists," said Ed Barsotti of Aurora, executive director of the League of Illinois Bicyclists. "Once drivers understand and accept that, they will know what to do when they encounter bicyclists on the road."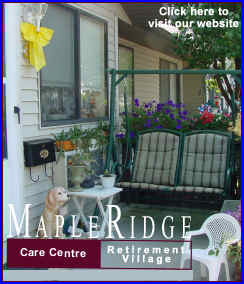 The video, about seven minutes long, is narrated by Robbie Ventura, a retired professional racer and former teammate of Lance Armstrong on the former U.S. Postal Service team. Ventura was also a commentator on the Outdoor Life Network's coverage of the 2006 Tour de France. Ventura owns and operates Vision Quest Coaching, which trains bicyclists, triathletes and runners at three locations in the Chicago area and downstate in Bloomington.
"As a cyclist who has trained long hours on the road, I know that sharing the road is an absolute must," Ventura said. "As long as motorists and bicyclists follow the traffic laws, everyone will get where they [are] going safely and without incident."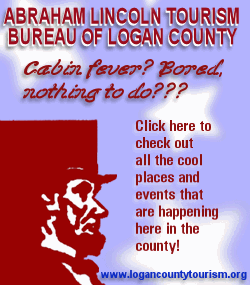 The video highlights a number of danger zones for motorists and bicyclists and provides instruction how to get through these zones safely.
The danger zones are:
Motorists passing cyclists too closely. Motorists should pass cyclists with three feet or more of space.

Motorists failing to yield when making right and left turns in front of bicyclists.

Motorists in parked cars opening their doors into bicyclists.

Motorists leaving driveways, alleys or side streets without looking for cyclists in the roadway or on sidewalks and side paths.

Bicyclists legally moving farther into a lane when the lane is too narrow for motorists to pass safely.

Bicyclists legally moving farther into a lane to avoid dangerous road conditions, such as broken glass, bad pavement and storm grates.

Bicyclists moving across lanes in traffic to make proper left turns.

Bicyclists who ride illegally against the traffic.
The video has been provided to more than 900 police departments and sheriff's offices throughout Illinois for use in training traffic officers and to share with motorists and bicyclists in their communities. The balance is being distributed to high schools and private driving schools.
The League of Illinois Bicyclists expresses its appreciation to IDOT's Division of Traffic Safety, the Illinois High School and College Driver Education Association, the Illinois secretary of state's office, and the Chicagoland Bicycle Federation for their support in producing the video.
[Illinois Department of Transportation news release]