Testing tips

Send a link to a friend
Syndicated column from The Parent Institute
[OCT. 26, 2006] Q: My child is a pretty good student, but she gets very stressed about tests. Do you have any suggestions on ways she can reduce her anxiety?
A: Keeping up with class work and homework is the most important way your daughter can prepare for tests. But as a test approaches, here are some strategies your daughter can use:
Ask the teacher about the test. What subjects will it cover? What kinds of questions will be asked? Will students be allowed to use aids, such as books or calculators? If books are allowed during testing, be sure you have marked important pages.

Organize materials. Divide notes, homework, handouts, quizzes and other information into logical sections. They'll be easier to study this way.

Make a study plan. Schedule time to review for the test. Spread the work over several days. Then make "to do" lists for each study session. Include time for study breaks!

Take a practice test. While reviewing, make up practice questions about the information. Study until the questions can be answered confidently.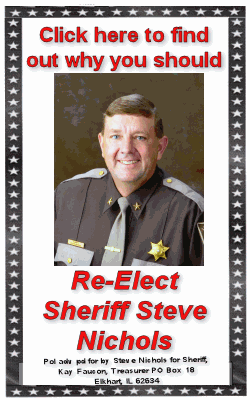 Study under "test" conditions. In other words, no radio, TV or other distractions. This can improve memory at test time. Another idea: Set a timer during practice tests to make them more realistic.

Look at old tests. Learn from past mistakes, such as failing to read instructions carefully. And notice what was done correctly!
Here are some hints about answering various kinds of questions:
Essay
Make an outline before answering the question.

Ask if spelling and grammar will be graded.

Write neatly.

If time is running out, include an outline or brief answer.
Read the directions carefully.

Notice whether one column is longer than the other. If so, some answers may not get used. Others may be used twice.

Match the easiest items first. Then the remaining ones may be less confusing.
Multiple choice
Before reading the choices, think about what the answer is.

Read all the answers before choosing one.

Cross out wrong answers. This narrows down the options.

When reviewing the test, make sure answers are properly marked.
True-false
For the answer to be true, <b>all</b> of the statement must be true.
Beware of absolute terms, such as "always" or "never." These words are more likely to be in false statements.
It's probably better to guess than to leave a question blank. There's a 50 percent chance of being right!
For more information about helping children learn, go to http://www.parent-institute.com. To submit your own question, use the form at http://www.parent-institute.com/media/
howitworks.php. All questions will receive a prompt answer by e-mail.
Copyright 2006, The Parent Institute
"Ask the Learning Advisor -- Ideas for Raising Successful Children" is a free, syndicated column from the Parent Institute.