Blimp visits Lincoln

Send a link to a friend
[SEPT. 6, 2006] One week after the hot-air balloons left the Logan County Airport, a different type of balloon craft visited. Around 3:30 Sunday afternoon, a MetLife blimp landed at the airport to refuel.
Four trucks pulling trailers, similar to a hot-air balloon's "chase crew," entered the airport ahead of the blimp. Eight men jumped out of the trucks and prepared to help secure the blimp once it landed. The big blue and white blimp approached the grass runway, where the men grabbed ropes that hung down to help stabilize it.

According to the accountant from the crew, the helium- and air-filled aircraft continues to run while refueling so that if a strong enough wind comes along, it takes off instead of falling over. As the wind moved the football-shaped balloon on the airstrip, the pilot moved the rudders so it didn't fall over. He also told the men on the ground which way to go to help stabilize it.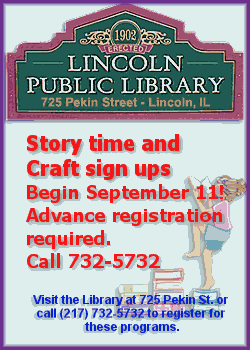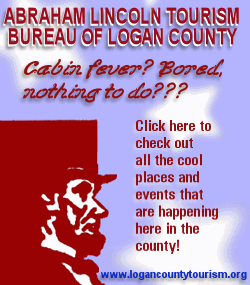 A handful of passersby looked on as the men took gas cans and refueled the craft by hand.
This blimp, which can carry three or four people in the gondola below the envelope, cruises between 50 and 70 mph and was headed to St. Louis, where it will take cameras in the air to film the Rams' football game next Sunday.
Once the refueling was completed, the men hoisted the gondola into the air, the blimp did a tight circle and headed south.
[Story and picture provided by Debbie Last]