"There is currently no comprehensive public university in northwest Illinois. Just as people shouldn't have to leave Illinois in search of quality, affordable health care, they shouldn't have to leave the state in search of a quality, affordable education," Blagojevich said. "WIU's Quad Cities Riverfront campus means more students will be studying here in Illinois. Our elected leaders must not put politics before critical investments in higher education that will prepare our young people for better jobs with better futures."

Earlier this year, the governor supported a plan that would provide more than $600 million for statewide higher education construction projects. Republicans in the Illinois Legislature failed to support a capital plan during the 2006 spring session. Without a three-fifths majority voting in favor of the plan, the WIU Quad Cities Riverfront campus will be unable to get any additional help from the state.

In January, the governor announced $2.4 million in planning funds for a major expansion project that will eventually allow the school to grow into a comprehensive public university for the region. This will more than double the number of students it serves in the Quad Cities -- from 1,300 to more than 3,000. This will also provide a major economic boost, with an estimated 3,800 direct and indirect jobs created as a result of the campus expansion and other related projects, according to Renew Moline.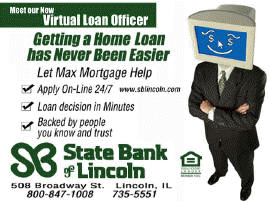 The new campus, which will be located on 20 acres of land donated by Deere & Company, will focus on high-tech education. The campus will specialize in technology-oriented, business, health care and education disciplines, in addition to offering a MBA program and other programs that meet identified needs.
"I want to thank Governor Blagojevich for his investment in the expansion of the Quad Cities Riverfront campus and for his strong support for this important capital bill that will benefit the entire region," said Western Illinois University President Al Goldfarb. "Our new campus will provide an important boost to the regional economy by attracting and graduating students who will be well-positioned to thrive in our ultra-competitive, global economy. This project will also spark additional redevelopment on the riverfront."
The city of Moline will also be revitalizing the area surrounding the new campus into an Urban Technology Corridor. Adjacent to the WIU Riverfront campus site is a vacant industrial warehouse site and underused property that will be redeveloped into a Technology Transfer Center, which will be formed to advance local research into business development opportunities and other development.
"The expansion of Western Illinois University's Quad Cities campus will not only have a profound educational impact on the region, but it will be a critical economic engine for years to come," said James Collins, director of the Corporate Citizenship Center of Excellence for Deere & Company. "We have been pleased to play a role in helping to move this project forward and encourage community leaders, along with local and state public officials, to continue working closely together to complete this expansion."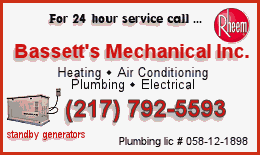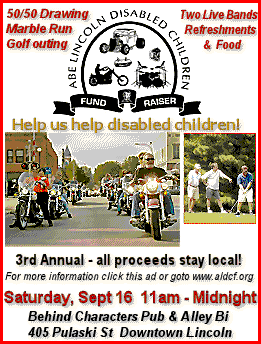 "The expansion of WIU's Quad Cities campus is a top priority of this community and a tremendous key to supporting a strong, local economy with more abundant job growth, which is why we must pass a capital bill," said state Sen. Mike Jacobs, D-East Moline. "Bringing ambitious projects like this one to fruition requires a commitment from top to bottom, and Governor Blagojevich continues to deliver that commitment at the highest level. There is no greater friend of the Quad Cities than this governor, who has consistently kept his word by supporting a variety of efforts to help our region reach our vast economic potential."
"Governor Blagojevich continues to show his unwavering commitment to education in Illinois, and this capital bill is yet another example of that," said state Rep. Pat Verschoore, D-Rock Island. "Northwest Illinois' economic strength depends on the quality and diversity of its work force, and, by enhancing the caliber of education it offers its students, Western Illinois University will play a more instrumental role in shaping a dynamic work force capable of meeting the demands of the technology-driven, global economy,"
"Over the past three and a half years, Governor Blagojevich has responded time and time again to the needs and the priorities of the Quad Cities," said state Rep. Mike Boland, D-East Moline. "By passing a capital bill and expanding WIU's campus, the university will continue doing what it does best, and it will be able to more than double the students it serves. This expansion will also be a powerful economic engine for the entire region."
The $2.4 million in funding announced in January will be used to complete the planning and design of the campus. After the completion of the first building for business and technology programs, the university hopes to also complete the construction of two new buildings to accommodate additional students.
"Governor Blagojevich and I believe that investing in education is the greatest key to building a stronger and better future for Illinois," said Jan Grimes, executive director of the Capital Development Board. "The Quad Cities offers a tremendous quality of life, but, to attract and retain a dynamic work force and more high-paying jobs, it needs to offer a comprehensive public university as well. This capital bill will help make that happen."
The Capital Development Board manages the construction, repair and renovation of state facilities across Illinois, including colleges and universities, mental health facilities, veterans homes, and historic buildings. Capital Development Board projects include the Abraham Lincoln Presidential Library and Museum, the new State Emergency Operations Center, and the World Shooting and Recreational Complex in Sparta.
[News release]