"Five years ago today, life changed for every American," Blagojevich said. "Not only did we gain a new understanding of our vulnerabilities and the brutal consequences of hate, but we also witnessed remarkable bravery and selflessness. We became a more united country than most of us can remember in our lifetimes. We pause today to remember all the people we lost on 9/11 -- the regular workers going about their daily lives and the courageous firefighters and police officers who didn't think twice about doing their duty to protect the public. And in remembering them, we commit ourselves to carrying on their goodness and dedication, using our freedom and what remains of our lives to do better."

The governor noted how the country had shifted since the horrific attack, with more energy and resources being dedicated to homeland security. Five years after 9/11, Illinois has taken a number of steps in order to prevent similar disasters from occurring in this state, including accreditation by the Emergency Management Accreditation Program, collaboration of a robust mutual aid system, creation of a terrorism intelligence fusion center, completion of a new State Operations Center, and exercises in preparation for terror attacks, major disasters and pandemic flu. Illinois has been celebrated at the national level for its efforts in homeland security.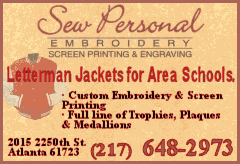 The text of Blagojevich's proclamation is below.
WHEREAS, on September 11, 2001, a great tragedy befell American soil when four commercial airliners were hijacked by terrorists and sent on a mission that would result in mass destruction and the loss of thousands of innocent lives; and
WHEREAS, at 8:46 a.m. (EST) on that fateful day, American Airlines Flight 11 crashed into the north tower of the World Trade Center in New York City, tearing a gaping hole into the building and setting it on fire. Less than 20 minutes later, United Airlines Flight 175 crashed into the south tower, causing similar destruction. To the horror of onlookers and viewers across the world, both towers collapsed to the ground within two hours initial impact; and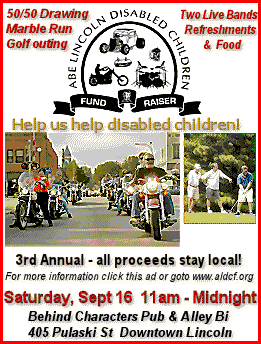 WHEREAS, at 9:43 a.m., American Airlines Flight 77 struck the Pentagon in Arlington, Virginia, sending up a large cloud of smoke and prompting the immediate evacuation of the building; and
WHEREAS, the fourth and final plane, United Airlines Flight 93, crashed into a field in Pennsylvania at 11:26 a.m. It was because of the heroics of passengers onboard this flight that the plane was diverted from striking its intended target. No passenger or crew member on any of the four flights survived; and
WHEREAS, in all, the death toll on September 11, 2001 reached in the thousands and in the wake of these attacks, our country was in a state of sadness and turmoil, searching for answers and finding comfort in one another. But the overwhelming acts of heroism and patriotism were inspiring, giving us the will to push forward and make our nation even stronger than before; and
WHEREAS, the United States will never fully recover from the events of September 11, which equaled perhaps the greatest tragedy our country has ever seen. But by commemorating this dark day in our history, we are reminded to always remain vigilant in our efforts to stop terrorism and make this world a more safe and peaceful place; and
WHEREAS, this year, as we recognize the fifth anniversary of the September 11 attacks and mourn the innocent lives that were lost on that day, we also take time to reflect on our freedom and thank the brave men and women who work hard everyday to defend that freedom for future generations of Americans:
THEREFORE, I, Rod R. Blagojevich, Governor of the State of Illinois, do hereby proclaim September 11, 2006 as a DAY OF REMEMBRANCE FOR SEPTEMBER 11 in Illinois, and order the flag of the United States of America to fly at half-staff at all State facilities from sunrise until sunset on this day in recognition of the fifth anniversary. Additionally, I call upon all the people of this state to join in observing a moment of silence at 7:46 a.m. on this day as a solemn gesture of tribute to the victims of the September 11 terrorist attacks and their families.
[News release from the governor's office]