Gov. Blagojevich requests federal assistance for Rockford-area homeowners, renters and businesses after Labor Day flooding

Send a link to a friend
Governor seeks Small Business Administration physical disaster declaration
[SEPT. 12, 2006] SPRINGFIELD -- On Monday, Gov. Rod R. Blagojevich requested federal assistance for Winnebago County, a request that if granted would make low-interest loans available to homeowners, renters and businesses hard-hit by the flash flooding caused by severe storms on Labor Day.
"Many people in Winnebago County had their lives turned upside down last week when flash flooding swept through their homes and businesses," Blagojevich said. "We've worked with federal officials to determine what the community needs and to identify federal disaster assistance programs that could help people recover. Today, I'm asking the federal government to quickly grant our request so that people can get some of the help they need to put the pieces back together again."

On Sept. 7, the governor declared Rockford and Winnebago County a state disaster area after the severe flooding on Labor Day.

The Illinois Emergency Management Agency asked representatives from the Federal Emergency Management Agency and the U.S. Small Business Administration to visit the area and assess damage. That assessment, completed over the weekend, identified physical damage to buildings, machinery, equipment, inventory, homes and other property exceeding the minimum amount of damage required for a Small Business Administration physical disaster declaration. To be eligible, an area must have more than 25 homes or businesses that have sustained uninsured losses of at least 40 percent or more of their estimated fair replacement value or pre-disaster fair market value.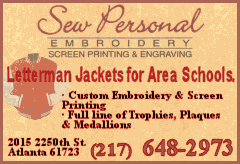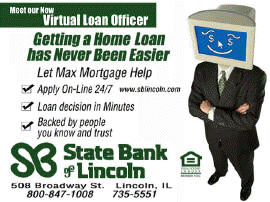 If approved, people and businesses affected by the Labor Day flash flood could be eligible for low-interest loans to help them recover from their losses.
Blagojevich said the state continues to work with city and county officials on recovery efforts in the area.
[News release from the governor's office]