Oasis update

Send a link to a friend
[SEPT. 13, 2006] The Oasis, Logan County's senior citizen center, 501 Pulaski St. in Lincoln, is open weekdays, except holidays, from 9 a.m. to 4 p.m. The center also is open on Friday and Sunday nights for table games. Dominic Dalpoas is the executive director. Activities are open to all Logan County senior citizens, regardless of membership. Friends of The Oasis members receive a bimonthly newsletter by mail and reduced rates for classes and trips. For more information, call 732-6132 or 732-5844.
Illinois Cares Rx
Did you apply? Remember, you must continue to file an application for Illinois Cares Rx each year. The time to file is as soon as you get all the financial information to complete your application. This year the application has grown due to the new Medicare Part D process. If you need additional help or assistance, please call The Oasis at 732-6132 for an appointment. All assistance is provided free to anyone.
Oasis potluck
The senior center's monthly potluck is Thursday; join us at 11:30 a.m. We will feature chicken surprise, salads, special dishes and wonderful desserts. Bring a dish to pass or a $3 donation. Stay for bingo games, sponsored by the Christian Village, beginning at 1 p.m. A lunch drawing will be sponsored by Cracker Barrel. Come join the fun and surprises.
Blood pressure checks
The Oasis offers free blood pressures checks every Friday between 10 and 11:30 a.m. No appointment is necessary.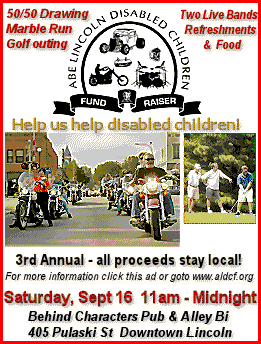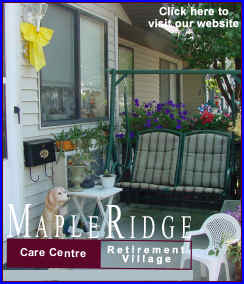 Birthday time!
The September birthday party is on Monday, beginning at 1:30 p.m. There will be games, entertainment, prizes, and of course cake and ice cream. Come join the fun and bring a guest!
Tuesday lunch
The 11:30 a.m. lunch for Sept. 19 will feature pork steak, dressing, peas and carrots, and a dessert for only $3.75, or $3.25 if you stay and play cards. Reservation deadline is noon Monday.
Winners for the week announced
Recent weekday pinochle winners were Mina Bradburn and Betty Oltmanns. The weekend winners were Kathy Rose and Linda Hughes. The five-in-one winners were Linda Hughes and Ella Lee Graney. For the following week, winners were Henry Warnisher and Delores Ford for weekday pinochle. The weekend pinochle winners were Helen Opperman and Tom Garrison. The five-in-one winners were Betty Burger and Bernie DePuy, and the rummy winner was Ella Lee Graney. Congratulations.
[Oasis news release]