Robert's Sysco says, 'Thank you, Lincoln and Logan County'

Send a link to a friend
[SEPT. 15, 2006] Robert's Sysco would like to say thank you to Lincoln and Logan County by opening its doors to the public for an afternoon. They are hosting an open house at their new Lincoln facility on Saturday. From 11 a.m. to 3 p.m. there will be tours, food demonstrations, eats and entertainment.
Facility tours will be launched every 15 minutes. The Lincoln warehouse and distribution center houses 8,000 different items in 82,648 square feet of dry goods storage and 91,690 square feet of freezer and cooler space.

Chef demonstrations take place at noon, 1 p.m. and 2 p.m. in their state-of-the-art kitchen.

Complimentary food prepared by Guzzardo's will be served. Offerings include pork chop sandwiches by Buckhead or Tyson chicken sandwiches, potato salad by Reser's and a special treat by Schwan's bakery that will give you the chills: Oreo Cookies and Creme Cheesecake.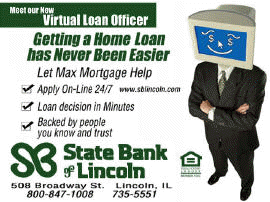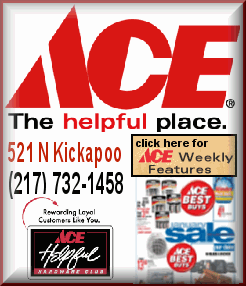 The new facility is located southwest of Lincoln at the corner of Fifth Street and Connolley Road.
Initial annual sales are estimated at $1 million for the food distribution company that targets the dining-away-from-home marketplace. They serve restaurants, county clubs, hotels, hospitals, nursing homes, schools, colleges, caterers, etc.
[Invitation to the public from Robert's Sysco; LDN]