"I'm very proud that the state of Illinois has been able to help this unique population for the past decade," said Charles D. Johnson, department director. "The Illinois Department on Aging will continue to assist these 'silent saviors' in the future."

Acknowledging the importance of relatives raising children, Gov. Rod R. Blagojevich nearly doubled funding this year for the Grandparents Raising Grandchildren Program in the Department on Aging, approving an additional $200,000 over the fiscal 2006 allocation. The funding increase will allow the department to expand assistance to the growing number of relatives who are unselfishly accepting the responsibility of raising their family's children.

Created in 1996, the Grandparents Raising Grandchildren Program offers numerous services that may help during difficult times. The program provides assistance with paying for emergency needs, utility bills, medications, food and clothing. The program also offers referral services to local resources, such as support groups and legal assistance.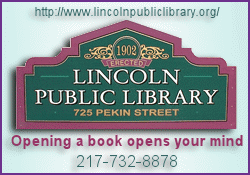 "Here in Illinois, more than 100,000 grandparents are caring for their grandchildren, while more than 200,000 children under the age of 18 are living in a grandparent-headed home. With this additional money, we can help them with a variety of issues that may suddenly come up," Johnson said.
For example, a key issue that the program assists with is enrolling children in school after they've been displaced. A majority of schools in the state of Illinois require that a parent or legal guardian register children for school, but in most cases the children are displaced unexpectedly and the cost for a grandparent to gain guardianship can be very expensive. In these cases, program officials and the Illinois State Board of Education work with the local school district to ensure the child's education is not disrupted.
"Often, with compassion and great sacrifice, grandparents step outside of the traditional role and selflessly raise their grandchildren," said Barb Schwartz, the statewide coordinator for Grandparents Raising Grandchildren. "These individuals may have few resources or family members for support, and we want them to know that they are not alone and we are here to help."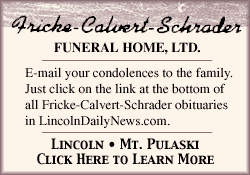 Relatives who are raising children can also take advantage of services provided through the Illinois Family Caregiver Support Program, which include:
Information and referrals to available services.

Assistance to caregivers in gaining access to available services.

Individual counseling, support groups and caregiver training.

Respite care to enable caregivers to be temporarily relieved from their caregiving responsibilities.

Supplemental services to complement the care provided by caregivers. Supplemental services can include assistive devices; home modifications; legal assistance; assistance with purchasing prescription drugs, transportation and school supplies; and any other gap-filling services, which attempt to address a short-term caregiver emergency.
The program, along with the Illinois Task Force on Grandparents Raising Grandchildren, also works to pass legislation to help relatives overcome the challenges they may face. This year, Blagojevich signed several pieces of legislation to help overcome those obstacles, including:
House Bill 4357, which outlines grandparents' visitation rights.

House Bill 4406, which provides a $1,000 grant to eligible grandchildren, raised by their grandparents, who are enrolled full-time at an institution of higher learning.

House Bill 4242, which allows Department of Children and Family Services to place a child with a relative if the department determines that the relative will be adequately able to provide for the child's safety and welfare. The legislation requires that the department will make reasonable efforts to identify and locate relatives who are ready, willing and able to care for the child.
For more information about the services and programs that the Illinois Department on Aging provides to grandparents and other relatives who are raising children, call the Senior HelpLine at 1-800-252-8966 or visit www.state.il.us/aging.
[Illinois Department on Aging news release]