For the long-suffering, I'll parcel out some long and boring details over the next few months, but let's just say that the experience has been really interesting so far. We are in the process of moving our stuff up here (so, if you're in the market for a beautiful older home, please contact me immediately) and are currently camping out in our new (older) home that has a pretty decent view. People have been warm and friendly and have welcomed us up here pretty well. It is a beautiful place with pretty rivers, lakes, trees, trails and parks. That is probably enough and may border on way too much information.

Obviously, not having a physical presence in Lincoln will drastically reduce my reporting (for those of you who have never cared for it, this should come as good news). For the few of you who do care, I will try to put together at least some kind of monthly report. I have spoken to Jim and Jan, and I told them that I understand if and when they have to pull the plug on me. There are still some sports and some teams that I will be keeping partial contact with, and I will try to update you on those as best as I can. If you love local junior college or high school sports and can string two sentences together (oops… I can't even do that), you might want to contact the LDN, as they might have a place for you. That's enough blabber… What's happening in sports?

Illini give me cause…
to doubt them after last week's showing… or lack thereof. I wonder if they knew they had a game in New Jersey last Saturday? Luckily I was in the midst of working 15 consecutive days and I had (got) to miss it. From all reports, my long, hard work day was a better performance than anything the Illini put in on that fateful day.
I'm gonna go out on a limb and say that it was a fluke. I'm gonna say that the Illini are really not as bad as they proved or didn't prove last week. I'm gonna say that Rutgers is a lot better than Illini fans can possibly understand (well, they did go something like 7-5 last season, and that was after losing at Illinois in overtime). I think the Scarlet Knights are pretty well-coached as well.
This week will therefore be a true test for the Orange and Blue. A win over Syracuse will not come easy, but would go a long way to re-establishing confidence in every conceivable way. It would be a big shot in the arm to the players and especially to coach Ron Zook. It would be a building block to getting to three or four victories, which would demonstrate the beginnings of the rebuilding of the program.
A loss here would not be the end of the universe (close, though), but on the other hand, it could have a devastating effect on the immediate future. College football teams and programs are extremely hard to resuscitate. At last report the Illini were starting 14 freshmen, the most in the nation. Hopefully the experience will pay off for Illinois sooner than any of us can hope or think.
I'm keeping my fingers crossed for an Illini victory, but I do think it will be a huge struggle. A predicted crowd of only 40,000-45,000 patrons are expected to be on hand (I guess a lot of people really like mowing their yards, reorganizing their garages or watching all those over-hyped East Coast teams on TV), and that's too bad for the team and the program. They didn't create this situation, but they have to live with it. I can tell you from experience that the bigger and more raucous the crowd, the bigger the home-field advantage. This team needs a break, and a large, vocal crowd would go a long way toward helping Illinois make its own breaks! You know I'll be rootin' for 'em up north… I'll be the guy wearing ORANGE!!!
Cardinals' condition status improves
Not more than a couple of weeks ago the St. Louis Cardinals were on life-support. They had lost a lot of games, and the Cincinnati Reds and the Houston Astros were breathing right down their necks. In fact, the train wreck was so complete that the difference between the Reds and the near-dead Birds was mere percentage points!
Up from the grave they arose! I'm supposed to be a trained baseball and sports eye, but for the life of me I can't tell you how they did it.
Albert Pujols should get a nice check at the end of the year. Oh… you say he already makes millions of dollars. Well… when he submits his towing bill to the Redbird front office, there'll be some of the heftiest charges you've ever seen. He has carried this ballclub about as far as any one player could carry any franchise. Try these numbers on for size, and if you don't believe me because you accuse me of being a homer or ringer fan for the Cardinals, these stats come courtesy of Jayson Stark of ESPN:
If you thought big Albert did enough last year when he contributed 16.5 percent of the Redbirds' runs, in 2006 he's contributed only… 17.2 percent. Lately you've heard a lot of talk about him losing ground in the MVP race to Philadelphia's Ryan Howard. Howard is refreshing and an exciting development in MLB to be sure. But even IF he hits 60 homers and drives in 150 runs, would he be "more" valuable than Big Alberto? More evidence has surfaced. In comparing Pujols with Howard, how about these eye-catching stats? Looking at batting average with runners in scoring position, it's Pujols' .389 to Howard's .248! Look what the numbers do when you tweak them with two outs and RISP: It's Pujols' .421 to Howard's .230! And with two outs and any runners aboard, again it's Albert .359 to Howard's .227.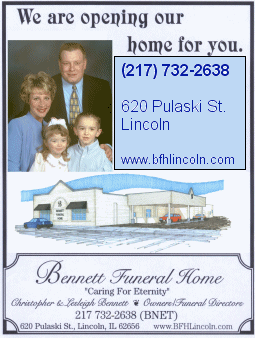 As illuminating as those numbers are, they pale in comparison to the next piece of evidence. According to the stats (and I think those are compiled by the Elias Sports Bureau, to give the proper credit), how 'bout plate appearance productivity? Well, Howard has been to the plate 197 times with RISP and has delivered 73 RBIs. That's pretty darn good, and I don't care if Elias is counting them up with a fancy computer or if you're adding them up with a pencil at home in your basement. With Albert having to cover for a weak top of the order, he came to bat with RISP only 150 times. So how did he fare? Seventy-two RBIs! That is a mind-blowing stat to me.
Oh, and in case you like a little defense with your cheese and brats (sorry, it comes with the new territory), Mr. Pujols just happens to be playing some pretty stingy defense as well (what next, guys trying to become complete ballplayers again?). Albert currently ranks in a tie for third in overall defensive stats for NL first basemen!
I'm not trying to sway your opinion. I'm just solely presenting the facts as they have been presented to me. I've always had confidence in you loyal LDN readers to make fair and just decisions.
With that in mind, would you allow me to present just one more statistic? I knew you would! Of Albert's 45 home runs, an amazing 18 of them have been game-winning RBIs! Isn't that incredible? It's even more incredible when I tell you that's the most ever since divisional play (and that started when? in 1969 or in 1970?). As a matter of fact, it's the most since my man Willie Mays hit 19 of them in 1962 (I told you Mays was the best of all time).
What does all this mean? It means if they don't give the MVP (which they probably won't) award to Pujols, they will need to sing, "We're so sorry, Uncle Albert!" It also means that I'm so glad that somebody in the St. Louis organization found Pujols and fought to sign him. History might make that guy a saint!!!
NFL action
I almost called several of you recently to come and rescue me. This place is so full of Green and Gold I've been having a lot of trouble with my vision. And even though the Chicago Bears had a decent season last year, their games in Lambeau Field always seem to go south in a hurry. I was shuddering all week and especially Sunday thinking about all the bad possibilities… but your Bears prevailed. I breathed a little sigh of relief. The reality, though, was that the outcome could've been a lot worse.
I haven't studied nearly enough to give you any insights on this NFL season except to say that it will be another long year for my Raiders and 49ers.
The Colts won the battle of the Manning boys, but will Indy have enough production in their running game to overtake Pittsburg or New England? You tell me.
I have to admit, but I was really stunned by the Rams' performance versus Denver. I can't tell you how happy that made me.
Tiger update
I know that Tiger didn't fare well in the World Match Play event, but is that really a legit tournament? The streak Woods has been on has been remarkable. It seems that after his father died, he turned it up a notch or two and left everyone else in the dust. I told you he's the best of all time, and I think he will continue to prove it for many more years to come.
Epilogue
Well, that'll do it for this hoser this time. Sorry it's been a while since the last report, but with moving, a new job, getting my kid in school (whine, whine) I've paid little to no attention to sports. I'll soon try to get back in the groove.
I do want to take this opportunity to thank all of my friends, good citizens, the LDN, CITV5 and other media moguls, and anyone else who helped give us a proper send-off. Thanks for everything you did on our behalf. We were happy to accept a new challenge up here and to live in a place where we've vacationed for years, but we were very sad to leave Lincoln. I had invested about 23 years in Logan County and will always count the community as one of the best places to live anywhere in the country. I will try to check back in with you guys monthly (or even more often if the schedule permits) and share what little insights I may or may not have at that point. Until then… PEACE OUT!!!
[Jeff Mayfield]
Respond to the writer at jeffmayfield@centralwired.com.