August was slightly warmer and wetter than normal

Send a link to a friend
[SEPT. 16, 2006] CHAMPAIGN -- Preliminary data for Illinois indicate that August's 4.42 inches of rainfall was 0.77 inches above normal. The driest spots in the state were areas to the east of St. Louis and along the Illinois-Wisconsin border. These drier areas averaged 2 to 3 inches in most cases.
"To put those numbers into perspective, Flora reported 5.64 inches, the heaviest one-day rainfall, while Park Forest reported 9.38 inches, the largest monthly total," said Jim Angel, state climatologist with the Illinois State Water Survey, a division of the Illinois Department of Natural Resources. "As we all know, summer rainfall can be highly variable. For example, this month O'Hare Airport at Chicago reported 2.95 inches, while nearby Midway Airport reported 7.12 inches."

August's statewide average temperature was 74.7 degrees, 1.1 degree above normal and the 34th-warmest August on record. Temperature extremes ranged from 102 at Kaskaskia on Aug. 3 to 45 at Mount Carroll on Aug. 16.

According to the state climatologist, summer (June-August) temperatures statewide averaged 74.5 degrees, 0.7 degrees above normal; precipitation averaged 12.25 inches, 0.69 inches above normal; and there was a near-normal occurrence of days above 90 degrees. "This summer could be characterized as very moderate," he said.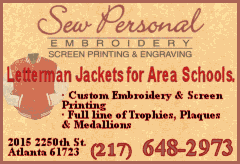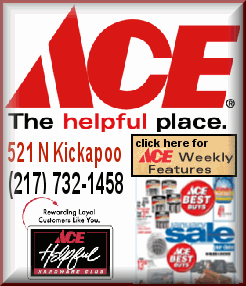 Year-to-date precipitation for 2006 averaged 28.01 inches, 1.32 inches above normal. Year-to-date temperatures averaged 56.8 degrees, 2.5 degrees above normal and the second-warmest such period since 1895.
The National Weather Service outlook for September calls for equal chances of both temperature and precipitation being above, below or at normal. The September-October outlook indicates an increased chance of temperatures above normal and precipitation below normal. The outlook for this winter, December-February, calls for an increased chance of temperatures above normal and equal chances of precipitation below, above or at normal.
"In any event, most of Illinois has avoided drought this year, so we can expect to see more vibrant fall colors this year," Angel said.
[Illinois State Water Survey news release]