Railer marching band sweeps Dwight competition

Send a link to a friend
[SEPT. 20, 2006] On Sunday, the Railer marching band competed at the Dwight Harvest Days field competition. The Railers received best in class for Class B and also swept all categories, receiving trophies for best drum major, best winds, best color guard and best percussion.
In what started out as a dreary, dismal day, the Railers left Lincoln Community High School not knowing whether they would be marching on the field or playing a standing show in the Dwight gymnasium. Driving through heavy rain and warming up on a wet field in a light drizzle didn't dampen the spirit and enthusiasm of the Marching Railers. They took the field with pride and determination, surprising everyone with the sound and power of a band twice its size. From the precision and rhythm of the percussion section to the movement and dance of the guard, the Railers were by far the crowd-pleaser of the day.

The Railer show is based on the music of Leonard Bernstein's "West Side Story," a modern version of Shakespeare's "Romeo and Juliet." This year the band is doing the modern-day music with a "Romeo and Juliet" theme. When all the final costuming is finished, everyone will see the families Montague and Capulet represented on the field by the band in sashes of yellow for the Montagues and blue for the Capulets. The percussion, in purple shirts and white cavalier hats, represent Prince Esculas' guard, while the color guard presents both Montague and Capulet families.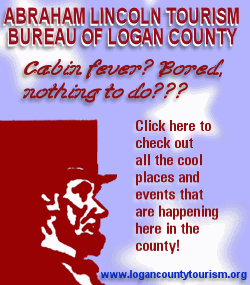 At the beginning of the show, the traditional hats of the band will be placed on opposite sides of the field separating the two families. The band begins hidden behind the movie film of the guard and is revealed after the solo by the representative of the Capulets, played on horn by Amber Phillips, and the solo by the representative of the Montagues, a trumpet number by Kelsey Dallas. In one song in particular, "Officer Krupke," the band pulls out all the stops and gets to show you a little of its true personality. Featuring solos by Tim Wiser, Taylor Muck, Britta Larson, William Grover, Jaci Gandenber and David Finnigan, the band departs from Bernstein and interjects a little of "The Simpsons," "Sabre Dance" and "London Bridge." Later in the show, during the percussion feature, the band members will pick up their hats and unite as one family. Every week the band is adding effects and dance and perfecting all aspects of the show.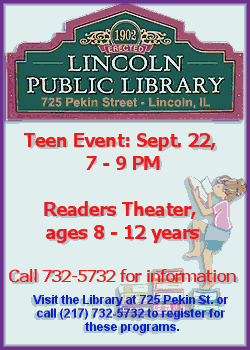 The 2006 production "West Side Story" by the Railer marching band is one that you can watch multiple times and see something different each time. It is not possible to catch all that is going on in one presentation. So, come out and see the Marching Railers.
There are still three football games and two competitions left:
Sept. 29 -- Halftime performance, home football game, homecoming

Sept. 30 -- Competition, Mount Zion High School

Oct. 13 -- Halftime performance, home football game

Oct. 14 – Competition, Metamora High School

Oct. 20 -- Halftime performance, home football game, senior night
Thanks to all the sponsors who are helping to purchase a trailer for the marching band:
Century Dental Center

Lincoln College

Lincoln Automotive Supply

Harold Goodman Excavating and Trucking

State Bank of Lincoln

Integrity Data

Eaton Corporation

Three Roses Floral
[News release from David Swaar, LCHS band director]