County: No audit in sight

Send a link to a friend
Farm up for sale
[SEPT. 20, 2006] Hope was lost this month to get the 2004-2005 fiscal year audit in on time. During last week's finance meeting it was said that there were miscommunications between Techtura, the company supplying support for the Microsoft Great Plains software, and Crowe Chizek, the county auditors. Representatives of both companies have met together with the county treasurer, Mary Ellen Bruns, for the last two months trying to resolve the fund balance issues created by the new computer system. The manner in which to move may now be resolved, but the process will be painstakingly long to rectify.
Last week, county finance chairman Chuck Ruben determined not to put another deadline on the process, as no one seemed to know just how long it might take to complete. However, last night Ruben hesitantly made a motion to extend the audit deadline to Nov. 30.

Bruns is more confident working with a Techtura representative who has recently returned to the company, Colleen Davis, and a CPA from Springfield who is serving as an independent consultant, Lori Wernsing. Davis and Bruns determined to re-enter a large number of items by manually. It is expected to take a while but should result in fund balances that the auditors can approve when it is finished. Some of the problems being discovered were related to last year's entries. It is hoped that this year's entries will end the problems. However, concerns linger about what problems may show up next year.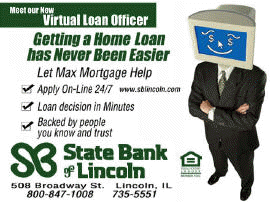 John Stewart said that he would not approve a new budget until the audit is back. If it takes till Nov. 30 -- and then it takes another 30 days after that because of public viewing before the budget can be approved -- this would put the budget starting in January, he said.
The county fiscal year begins Dec. 1.
Stewart asked Ruben what would happen in the meantime.
Ruben said that without an approved budget, the county would just operate day-to-day.
The lack of an audit to measure current financial condition and plan the next budget not only affects the county budgeters, but directly affects the financial status of the Logan County Health Department. LCHD administrator Mark Hilliard said that he'd already received a letter from the state of Illinois informing them that they are on suspension from state funds. The health department is heavily reliant on state and federal grant funding. They receive $42,000 a month from the state.
Annual software purchase causes rancor
Due to ongoing struggles to get an accurate budget picture for two years running and a delayed audit, no one on the board appeared overly thrilled with the computer system. Though these were annual costs that were identified in the original purchase plan of the system, spending funds to keep the same system going met with reserved approval.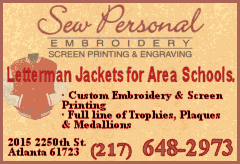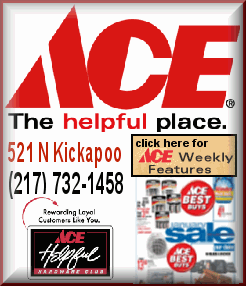 The county treasurer was asked to state her position on the recommendation to purchase the Great Plains software updates. "Irregardless of our opinion," Bruns began, it is the software that we have to work with in our computer system. It provides three necessary updates. Two keep the county current with the newest state and federal guidelines, such as state tables and notifications. The third update manages the print boss. "If we don't have that, we can't write checks," Bruns said.
Microsoft enhancements

$12,966.00

Payroll enhancements

2,755.50

Total

$15,751.50

Plus, $140 for the printer software update.
Software purchases that would keep the county accounting system up to date were approved with reservations in an 8-4 vote.
Voting "no" were John Stewart, Dick Logan, Bill Mitchell and Pat O'Neill. Dale Voyles cast a "reluctant, yes."
Committee members found some measure of comfort when the expenditure was compared with the past equivalent renewals. It used to cost the county more than $80,000 a year from Manatron.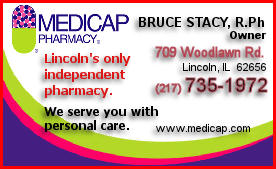 The county farm is up for sale
Nearly 10 acres of lovely countryside acreage is up for sale. The property, once known as the Logan County poor farm, was deeded over to the county in 1888. It sits northwest of Lincoln, a mile west of Old Route 121, on the north side of Kickapoo Creek, with the creek crossing back and forth across its southern property line. Due south is Logan County Parks and Trails Foundation property, where Allison Lake is located.
Sealed bids must be received in the county treasurer's office by 4:30 p.m. on Oct. 6. Opening of the bids will take place at 9 a.m. on Oct. 12 at the Logan County Courthouse. Bidders will be allowed to raise their bids at that time until the property is sold. The county is reserving the right to reject any and all bids. [See details]