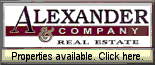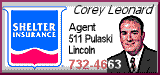 Church Directory

---
---

---
---
---
---
Contact us
---
LDN is best viewed with
IE 6 or Firefox 1.x.
---
LDN awards
Local:
Dec. 16, 2001
Local Emergency Planning Committee
Jan. 25, 2001
Logan County Healthy Communities Partnership
State:
Oct. 1, 2001
Illinois Public Health Association
posted daily OVER THE NOON HOUR (CDT)

Where in Lincoln would you be standing to see this? Hint: Everything you see is subzero. If you haven't guessed, there are about 3,000 more people since Saturday who could tell you the answer.
[picture by Jim Youngquist] click on picture for larger image

\Community

Submit a classified ad online [Lowest cost for advertising in the county!]
The Sports Page


Railsplitter

Harvest season begins: Motorists and farmers must share the road
Motorists urged to slow down; farmers reminded of overweight vehicle permits

Gov. Blagojevich urges U.S. Senate committee to oppose bill that would undermine Illinois' ability to ensure food safety
The National Uniformity of Foods Act weakens state food safety standards

LCHS homecoming week events announced

LCHS homecoming royalty nominees

Invention Mysteries: As an inventor, Ben had very famous initials

Illinois elementary schools revamp competition classes

Lincoln Christian College volleyball vs. Knox College