September is Recovery Month

Send a link to a friend
Illinois joins nation in spotlighting substance abuse treatment
[SEPT. 23, 2006] SPRINGFIELD -- The Illinois Department of Human Services has been taking part in special events this month to celebrate recovery and promote substance abuse treatment. Gov. Rod R. Blagojevich proclaimed September as Alcohol and other Drug Addiction Recovery Month. The theme of this year's Recovery Month is "Join the Voices for Recovery: Build a Stronger, Healthier Community."
"This year, we are joining treatment providers, community organizations and other IDHS offices to provide informational activities at events throughout the month of September," said Illinois Department of Human Services Secretary Carol L. Adams, Ph.D. "We know that treatment works, and our goal is to raise awareness and reduce the stigma around substance-use disorders."

Blagojevich has invested more than $200 million in treatment dollars this year to help thousands of Illinoisans begin their road to recovery and return to normal, healthy and productive lives.

The DHS Division of Alcoholism and Substance Abuse funds a network of community-based agencies that provided treatment services for some 98,000 individuals in fiscal 2005.

This is the 17th annual Recovery Month. The Department of Human Services joined with several agencies, advocates and recovering individuals to celebrate Recovery Month during a special public awareness event at the James R. Thompson Center on Sept. 5. The event was hosted by Theodora Binion-Taylor, director of the Division of Alcoholism and Substance Abuse.

The department also featured displays and literature tables in the Thompson Center atrium Sept. 13-17.

On Sept. 20, the Department of Human Services and several Springfield area treatment agencies hosted a softball game and ice cream social at McFarland Mental Health Center in Springfield with special activities to highlight Recovery Month.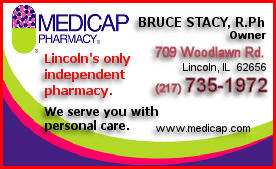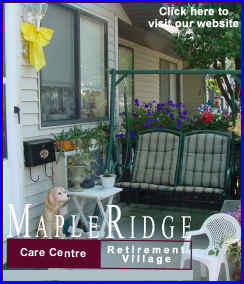 The Division of Alcoholism and Substance Abuse has been supporting and providing displays and literature at the following Recovery Month events:
Sept. 9 -- Recovery Walk in Marion, sponsored by Franklin-Williamson Human Services

Sept. 12 -- Cook County Fantus Clinic

Sept. 13 -- Park Manor Family Community Resource Center, 1642 W. 59th St., Chicago

Sept. 14 -- Englewood Family Community Resource Center, 5323 S. Western, Chicago

Sept. 16 -- Danny Davis town hall meeting, Malcolm X College, Chicago

Sept. 20 -- Unity Day, Mount Vernon Church, Mount Vernon

Sept. 21 -- Unity Day, Good Hope Church, 7100 S. Union, Chicago

Sept. 23 -- Danny Davis Walk for Recovery, Union Park, Chicago

Sept. 26 -- Department of Human Services, 401 S. Clinton, Chicago

Sept. 30 -- A Safe Haven Recovery Olympics, Horner Park, Chicago, 9 a.m.
For more information, visit www.recoverymonth.gov or call 1-800-662-HELP. In Illinois call 1-866-213-0548 for a referral to treatment services.
[Illinois Department of Human Services news release]