Geocache festival

Send a link to a friend
Geocaching class will be part of new 'Cache the County' event
Geocaching 101 will teach ins and outs of this new sport
[SEPT. 23, 2006] HAVANA -- Remember going on treasure hunts when you were a kid? They are coming back in style, and this time for kids of all ages.
Geocaching, a high-tech treasure hunt using a GPS unit, is an increasingly popular sport as more and more folks become familiar with how it works.

A workshop to introduce how to use a GPS unit and how to go geocaching will be offered in Havana on Oct. 8.

GPS is short for Global Positioning System, a worldwide satellite navigational system formed by 24 satellites orbiting the earth and their corresponding receivers on the earth.

A GPS unit is an electronic device that can determine your approximate location (within around 6 to 20 feet) on the planet, based on information from the satellites. You use the GPS unit to navigate from your current location to another location.

In a car, you might use it to find your way to a motel in a distant city.

In the case of geocaching, you use the GPS unit to hunt for a cache, or treasure. The coordinates for the cache are listed on www.geocaching.com. There are literally millions of caches listed from all over the world. You simply enter the coordinates of the cache into your GPS unit and go find it.

Caches are hidden in various locations and can be many different types. The rules of geocaching are simple. Each cache contains a log to write about your visit. If you take something from the cache, you must leave something in its place. Typical "treasures" include toys and trinkets.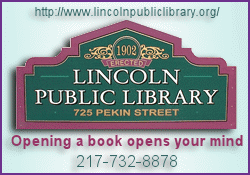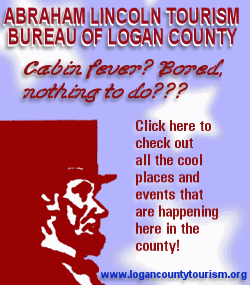 Learn more
Like to learn more? Geocaching 101 is being offered by University of Illinois Extension -- Mason County and Hav-A-Vision River Committee on Oct. 8 at 1 p.m. at the Riverside Club in Havana, just west of the intersection of Main and Schrader streets.
Jay Solomon and Pete Fandel, University of Illinois Extension educators, will teach participants about GPS and geocaching. The workshop lasts one hour, and there is a $5 fee per person. After the workshop, participants are encouraged to work with a mentor and search for existing geocaches in the area.
Geocaching 101 is offered as part of the "Mason County Geocaching Adventure -- Cache the County." This is an opportunity for fellow geocachers to get together, search for caches and learn from each other. Visit www.geocaching.com for more information; click on "Hide and Seek a Cache" and search for waypoint GCXQMV.
To register for Geocaching 101, call University of Illinois Extension -- Mason County at 309-543-3308. For more information, e-mail Rhonda Ferree at ferreer@uiuc.edu.
[News release]