ENTICE workshops for fall 2006: Registration remains open for all Environment and Nature Training Institute for Conservation Education workshops scheduled for this fall. ENTICE workshops provide background information, lessons, supplemental resources and continuing professional development units for schoolteachers throughout the state.

Other fall 2006 workshops: Illinois Spiders, at the Fermi National Accelerator Laboratory, Batavia, on Sept. 30; an Introduction to the Federal Junior Duck Stamp Design Contest, at Dickson Mounds Museum, Lewistown, on Sept. 30; a Project WILD workshop at Giant City State Park, Makanda, on Nov. 3; Physical Education Opportunities at the World Shooting and Recreational Complex, Sparta, on Nov. 4; and Incorporating Illinois Learning Standard 11B into the Natural Resources, at the Irons Oaks Environmental Center, Olympia Fields, on Nov. 4. To see the complete schedule, workshop descriptions or to register, visit the Department of Natural Resources website.

ICF Youth Scholarship Program: The Illinois Conservation Foundation is accepting nominations for the annual Conservation Youth Achievement Scholarship program. Ten high school juniors or seniors -- one female and one male from each of the five Department of Natural Resources regions in Illinois -- will be selected. Students who have made significant contributions or exhibited unparalleled dedication in preserving, promoting, enhancing or supporting natural resources conservation are eligible. Each student selected will receive a $1,000 scholarship. Applicants must be Illinois residents, members of the high school class of 2007 or 2008, and must be nominated by a natural resource constituency group, community leader, school administrator, teacher or adult mentor. The deadline to apply is Dec. 1. Those selected will be presented with the scholarships at the annual Illinois Outdoor Hall of Fame banquet at the Crowne Plaza Hotel in Springfield on Feb. 3, 2007. The scholarship program is supported through funds raised at the banquet. The nomination form is available at www.ilcf.org. For more information, call 217-785-2003. [To download Adobe Acrobat Reader for the PDF file, click here.]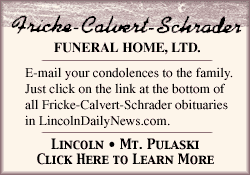 Ginseng license reminder: Any person engaged in digging or harvesting wild ginseng in Illinois must have in their possession an Illinois ginseng harvesters' license. This license must be in their possession when selling ginseng. Harvesters' licenses cost $7.50 and may be purchased from DNR Direct license and permit vendors, through the Department of Natural Resources website, or by calling toll-free 1-888-6PERMIT. The season for harvesting wild ginseng in Illinois is from the first Saturday in September (Sept. 2 this year) through Nov. 1 annually. The harvest of wild ginseng is limited to plants that are 10 years of age (four-leafed) or older. When harvesting wild ginseng, harvesters are to plant all of the seeds from the harvested plants in the vicinity of the parent plants in a manner that will encourage their germination and growth. The digging and taking of ginseng from any property without permission of the landowner is a violation of the law.
[Illinois Department of Natural Resources news release]