"For so many families in Illinois, LIHEAP heating assistance in the winter and cooling assistance in the summer are essential to their health and safety," Blagojevich said. "But when that assistance runs out at the end the season, some of our most at-risk families become disconnected again. That can mean that a family is without gas to cook their dinner or lights in their home. Here in Illinois, we want to break that cycle of disconnection. This grant will help those families who are at the greatest risk of being disconnected from their energy service stay connected throughout the year -- keeping homes safer and families healthier."

The REACH project will target those Low Income Home Energy Assistance Program beneficiaries who have the highest risk of payment failure -- especially those with incomes below 100 percent of the poverty level. Households receiving a LIHEAP grant in the fall or winter are often disconnected again at the end of the season, due to nonpayment or inconsistent payment -- leaving many homes without any energy service until LIHEAP assistance becomes available again. To help LIHEAP participants stay connected throughout the year, the REACH project will provide a variety of intensive education and case management services, including budget counseling, referral to other income support services, energy education and weatherization services, and encouragement to promote regular utility bill paying.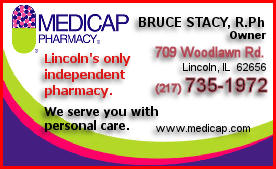 The REACH project will be administered by the Illinois Department of Healthcare and Family Services and will operate in Cook, Calhoun, Greene, Jersey and Macoupin counties.
Illinois Department of Healthcare and Family Services Director Barry Maram accepted the REACH grant on behalf of the Blagojevich administration on Monday at the 40th anniversary celebration of the Community and Economic Development Association of Cook County. CEDA is a nonprofit Community Action agency that serves 225,000 individuals annually and operates an array of family- and community-based programs in Cook County.
"Some families face energy disconnection year after year, which can endanger the health of their children and the safety of their homes," Maram said. "The REACH project will work intensively with families around the state to educate them about budget and weatherization strategies that will help them pay their energy bills throughout the year."
On Sunday, Blagojevich called on President George W. Bush to release an additional $22 million in energy assistance funds for LIHEAP to ensure that Midwestern low-income families can pay their gas bills. The original $80 million dedicated to the project was distributed according to a formula that counted only fuel oil as a source of heat, yet most Midwestern consumers use natural gas. As a result, the low-income families in Illinois and other Midwestern states have not benefited from additional energy assistance. [Related article]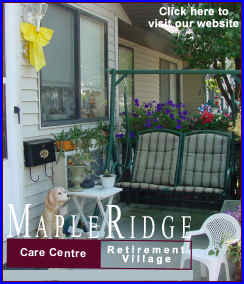 The Energy Information Administration, which releases official energy statistics from the U.S. government, stated last month that average heating oil prices "will be about 16 percent higher this winter compared to last winter."
Through LIHEAP, run by the Illinois Department of Healthcare and Family Services, heating bill payments will be made on behalf of seniors, the disabled and those currently without home heating during the priority period.
LIHEAP is a state- and federally funded energy assistance program that assists households with incomes of up to 150 percent of the federal poverty level. A single-person household can qualify with a monthly income of up to $1,225, a two-person household up to $1,650, and a family of four can earn up to $2,500. Benefits will be paid directly to the household's appropriate utility.
The energy grant applications are processed through a network of 35 local administering agencies around the state. These agencies started accepting applications on a first-come, first-served basis from the elderly, disabled people and other priority households on Sept. 1. The local administering agencies will accept applications from all other income-eligible households starting on Nov. 1 until funding for the winter heating program is exhausted. The winter heating program is expected to serve 300,000 households this winter with an estimated $150 million in state and federal funding.
This summer approximately 47,000 households received assistance statewide through the LIHEAP Summer Cooling Program. Under Blagojevich's direction, the Department of Healthcare and Family Services provided a total of $8,503,187 in direct assistance to families. The total number served far exceeded the initial estimate of 40,000 applicants, which indicates that the cooling program was a timely response to the needs of the most vulnerable segments of the population: the elderly, disabled and households with children. The coordinated outreach efforts by the local administering agencies and LIHEAP staff combined to make the program a great success.
LIHEAP serves as many households as possible, while giving priority to households with the greatest energy burden and households whose health and safety is threatened.
For a complete listing of LIHEAP's local administrating agencies and additional information about the grant program, call the toll-free LIHEAP information line at 1-877-411-WARM (9276) or visit www.liheapillinois.com.
[News release from the governor's office]