Civil War regimental source materials and reports after Little Bighorn featured in latest Journal of Illinois History

Send a link to a friend
[SEPT. 30, 2006] SPRINGFIELD -- Civil War regimental sources in the Abraham Lincoln Presidential Library and stories written by a Chicago Tribune reporter who was sent to cover the aftermath of the Battle of the Little Bighorn are featured in the latest issue of the Journal of Illinois History, a scholarly publication about the state's history.
On June 25, 1876, Col. George A. Custer and five companies of the 7th U.S. Cavalry were killed at the Battle of the Little Bighorn. The following month James William "Phocion" Howard submitted his first of many reports to the Chicago Tribune on the state of affairs in the Dakota and Montana territories. Frequently receiving front-page treatment, Howard's dispatches informed readers of the U.S. military's actions in the Great Plains. By September, Howard could no longer hide his frustration: "Any chance of getting away from a sadly demoralized army was preferable to remaining with it and becoming demoralized oneself." He returned to Illinois, occasionally contributing pieces to the Chicago Daily News and Chicago Inter-Ocean. The article was written by Lewis O. Saum, retired professor of history at the University of Washington, Seattle.

The journal also features the second of a two-part bibliography of Illinois Civil War regimental sources, covering the manuscript collections of the Abraham Lincoln Presidential Library. The first part of the bibliography, published a year ago, covered published and printed materials in the presidential library's collections. All of these materials may be accessed by visiting the library at 112 N. Sixth St. in Springfield. The following Illinois regiments are listed in the latest edition of the journal, along with the available manuscript materials: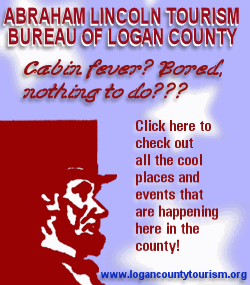 Infantry: 7th through 86th, 88th through 106th, 108th, 110th through 120th, 122nd through 127th, 129th through 132nd, 136th, 139th, 141st, 144th through 146th, 148th through 156th

Cavalry: 1st through 17th

Light artillery: 1st, 2nd, Barker's Dragoons, Chicago Board of Trade Battery, Chicago Mercantile Battery
The Journal of Illinois History features articles, book reviews, essays and bibliographies that have been reviewed by some of the country's leading historians. It is the foremost publication for readers who value documented research on the state's history. The journal is published by the Illinois Historic Preservation Agency. Subscriptions are $18 per year for four issues. To obtain a sample copy, call 217-524-6045 or contact the Illinois Historic Preservation Agency, Publications Section, 1 Old State Capitol Plaza, Springfield, IL 62701.
[Illinois Historic Preservation Agency news release]