"Methamphetamines and other illegal drugs destroy the lives of individuals, families and entire communities," Blagojevich said. "We should use every resource at our disposal to fight the production, distribution and use of these drugs throughout the state. This funding will help us take another step forward by strengthening our ability to fight illegal drugs at the county level."

The federal Anti-Drug Abuse Act, also known as the Edward Byrne Memorial State and Local Law Enforcement Assistance Program, and the Justice Assistance Grant funding will aid 20 narcotics enforcement units and eight narcotics prosecution units in fighting drug crimes in 66 Illinois counties.

The Illinois Criminal Justice Information Authority will administer the funds to narcotics units throughout the state. The units are also known as metropolitan enforcement groups, or MEG units, and drug task forces. The Illinois Criminal Justice Information Authority is the state agency designated by the governor to administer Anti-Drug Abuse Act and Justice Assistance Grant funds awarded to Illinois by the U.S. Department of Justice.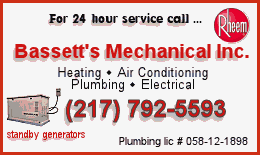 Each unit will create specific strategies to address trends in the manufacture, use and distribution of illegal drugs in each of the 66 counties. Methamphetamine use remains a major focus of task forces in central and southern Illinois, while units in northern counties, such as DuPage, Kane and Lake, focus on marijuana, heroin, cocaine, Ecstasy and other designer drugs.
The multicounty narcotics units were introduced in 1991.
In 2005, metropolitan enforcement groups and task force enforcement units:
Made 3,470 drug arrests and obtained 2,233 convictions.

Identified and seized 954 clandestine meth labs.

Seized 166,583 grams of meth.

Seized 29,465,964 grams of marijuana.

Seized 1,156,216 grams of cocaine.
"MEG units and other special task forces are impacting the drug trade in Illinois," said Lori G. Levin, executive director of the Illinois Criminal Justice Information Authority. "Illegal drug usage is epidemic, and we're going after it with all the resources we have available."
Eight multicounty drug prosecution units will work with the metropolitan enforcement groups and drug task forces to develop legally sound drug cases, prosecute offenders and conduct forfeitures.
Enforcement unit grants will be given in the following amounts and serve the following counties:
State Line Area Narcotics Team Task Force, $119,996
Stephenson County
Winnebago County
Boone County

Lake County MEG, $271,209
Lake County

North Central Narcotic Task Force, $139,670
McHenry County
DeKalb County
Kane County

DuPage County MEG, $145,625
DuPage County

Blackhawk Area Task Force, $69,579
Jo Daviess County
Carroll County
Whiteside County
Henry County
Lee County

Joliet Metropolitan Area Narcotics Squad, $139,644
Grundy County
Will County

Zone 3 LaSalle Task Force, $58,634
LaSalle County
Bureau County

Quad-Cities MEG, $31,895
Rock Island County

Kankakee MEG, $150,730
Kankakee County

Multi-County MEG, $71,179
Peoria County
Knox County
Marshall County
Tazewell County

Zone 6 Task Force, $64,106
Livingston County
McLean County
DeWitt County

Vermilion County MEG, $143, 581
Vermilion County

Central Illinois Enforcement Group, $138,569
Logan County
Mason County
Sangamon County
Morgan County
Christian County

West Central Illinois Task Force, $133,389
Henderson County
Hancock County
McDonough County
Fulton County
Adams County
Brown County
Pike County

South Central Illinois Drug Task Force, $85,064
Greene County
Macoupin County
Montgomery County

East Central Illinois Task Force, $107,122
Shelby County
Moultrie County
Douglas County
Coles County

Southeastern Illinois Drug Task Force, $134,002
Cumberland County
Clark County
Crawford County
Clay County

Metropolitan Enforcement Group of Southwestern Illinois, $467,598
Madison County
St. Clair County
Monroe County

Southern Illinois Drug Task Force, $201,393
White County
Franklin County
Saline County
Washington County
Clinton County

Southern Illinois Enforcement Group, $142,498
Jackson County
Williamson County
Union County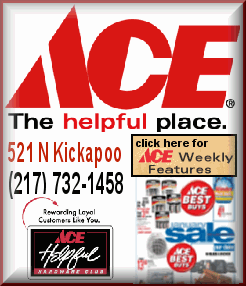 Prosecution unit grants will be given in the following amounts and serve the following counties:
Cook County State's Attorney's Office, $1,271,946
Complex Drug Prosecutions Program

DuPage County State's Attorney's Office, $156,415

Kane County State's Attorney's Office, $143,967

Lake County State's Attorney's Office, $204,858

McHenry County State's Attorney's Office, $83,394

State's Attorney's Appellate Prosecutor, $440,486
Champaign County
Jefferson County
Kankakee County
Macon County
Madison County
McLean County
Peoria County
Rock Island County
Sangamon County
Tazewell County
Winnebago County

St. Clair County State's Attorney's Office, $108,003

Will County State's Attorney's Office, $132,528
In addition, the Illinois Criminal Justice Information Authority will use a $50,000 federal grant to create the Clandestine Laboratory Reporting Information System, known as Claris; an online database; and a website that will allow all law enforcement agencies in Illinois to report meth lab seizures. All agencies, including Illinois State Police, will report data through Claris to the federal El Paso Intelligence Center data repository, known as EPIC. This comprehensive information-sharing network will provide data to help pinpoint allocation of resources for:
Training and safety equipment for responders, since both offenders under the influence of methamphetamine and the toxic chemicals used in the labs pose particular dangers to firefighters, police officers and other responders.

Services for innocent victims, since children or neighbors living near a meth lab may suffer adverse health effects.

Analysis to help law enforcement agencies identify offenders.

Data to support treatment efforts for offenders.
Access to the EPIC national network requires membership fees to be paid through a regional information-sharing system, presenting a hardship for small police departments.
Another drawback to the present system is that the Illinois State Police network's information is not completely assumed into the EPIC database. About 85 percent of Illinois methamphetamine lab seizure reports appeared in EPIC's 2004 compilation.
Reporting lab seizures to EPIC will be required in order to receive federal funding for meth reduction activities. Claris allows the state to obtain credit for all Illinois meth lab seizures. Accurate data will help in the process of obtaining federal grant funding to address meth issues in Illinois.
Since 2003, Blagojevich has taken several actions that make it harder for meth producers to obtain ingredients and that stiffen penalties for manufacturers, dealers and users.
Last June, the governor announced that in their first year of operation, the Illinois State Police's six Meth Response Teams handled a total of 750 meth-related incidents, made 653 arrests and seized nearly 213,000 grams of drugs and materials related to the production of meth. The governor created the teams last year as part of the state's ongoing effort to combat the proliferation of one of the fastest-growing and most dangerous illegal drug trades in Illinois.
Additionally, the governor has signed several meth-related bills into law, including the Methamphetamine Precursor Control Act, one of the most significant anti-methamphetamine statutes enacted to address meth. Senate Bill 273 created and designated pseudoephedrine as a Schedule V substance. The bill was signed by Blagojevich in November 2005 and became effective on Jan. 15, 2006. The new law restricts the retail sale of pseudoephedrine-containing products to pharmacists or pharmacist technicians only and requires purchasers of pseudoephedrine-containing products to show identification and sign a log.
Other significant meth-related bills signed by the governor include legislation:
Establishing a statewide methamphetamine offender registry in Illinois for people convicted under the "participation in methamphetamine manufacturing" statute. The bill requires the Illinois State Police to establish, maintain and publish the registry via the Internet, tracking conviction reversals and court orders requiring the sealing or expungement of records relating to the reportable offenses.

Creating the new offense of meth trafficking for individuals who knowingly bring methamphetamine or its precursors or cause methamphetamine or its precursors to be brought into Illinois with the intent to make, deliver or sell meth. The new law will help prevent meth manufacturers from trying to get around Illinois' tough restrictions on access to pseudoephedrine by going to other states for meth ingredients.

Authorizing the establishment of an anhydrous ammonia security grant program by the Illinois Department of Agriculture. The grant will create a pilot program with goal of increasing security measures around anhydrous ammonia facilities by encouraging the industry to use industry-approved ammonia additives and install tank-locking devices and security systems to prevent the theft of anhydrous ammonia for the illegal manufacture of meth.

Setting up the Methamphetamine Law Enforcement Fund, which assesses a $100 fine on top of other fines and sentences for anyone found guilty of a drug-related offense involving possession or delivery of meth.
[News release from the governor's office]