DHS awards $1,316,283 in equipment and training to first responders in Illinois

Send a link to a friend
Atlanta and Lincoln police departments get equipment
[April 02, 2007] WASHINGTON -- The U.S. Department of Homeland Security announced Friday that it awarded over 2,000 equipment and training grants to first responders across the nation as a part of the Commercial Equipment Direct Assistance Program. This program helps to ensure that law enforcement and emergency responders can acquire specialized equipment and training to meet their homeland security mission. As part of this, first responder organizations in Illinois will receive roughly $1,316,283 in equipment and training awards.
"CEDAP is yet another mechanism for the department to work with our local homeland security partners in strengthening this nation's ability to prevent, protect, respond and recover from a natural disaster or terrorist attack," said George Foresman, under secretary for preparedness. "This program enhances state and local communities' capabilities as well as arms their first responders with the tools to build stronger regional coordination."

CEDAP offers equipment in the following categories: personal protective equipment; thermal imaging, night vision and video surveillance tools; chemical and biological detection tools; information technology and risk management tools; and interoperable communications equipment. This program also focuses on those smaller communities and metropolitan areas not eligible for the Urban Area Security Initiative grant program, encouraging them to apply for assistance through CEDAP. Awardees are required to receive training on their awarded equipment either on-site or at a training conference.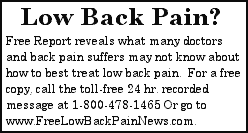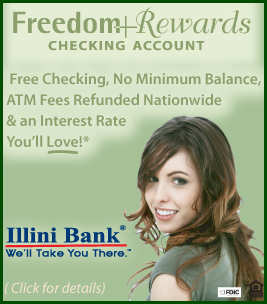 For a table listing the first responder organizations in Illinois that received equipment and training awards through the fiscal 2006 CEDAP, click here.
For fiscal 2006, this direct assistance grant program totaled $34.6 million. Since its inception in fiscal 2005, the Department of Homeland Security has awarded over $69.7 million in equipment and training to law enforcement and fire departments through CEDAP.
For more information on CEDAP and other Department of Homeland Security grant programs, visit www.dhs.gov.
[Text from FEMA Region V news release received from the Illinois Office of Communication and Information]