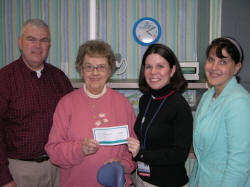 H.O.P.E. Mobile, serving young dental needs, receives funds from First Presbyterian

Send a link to a friend
Pictured from left to right are Ken Schweitzer, of the First Presbyterian Church; Ruth Kapick, also from the church; Kristi Lessen, Healthy Communities Partnership director; and Mary Southerlan, H.O.P.E. dental hygienist.
[April 06, 2007] The First Presbyterian Church of Lincoln donated $3,000 to the H.O.P.E. Mobile. These funds are allocated for preventive dental health services to assist children who do not have Medicaid or All Kids coverage. H.O.P.E. is an acronym for health care, oral health, prevention, education. The Rural Health Task Force of the Healthy Communities Partnership seeks to improve access to primary and preventive health care in rural communities with the H.O.P.E. Mobile.
There is a waiting list up to three months. There have been zero no-show appointments, and the dental hygienist indicates that mothers are walking two miles to the H.O.P.E. Mobile to have their children seen on dental days.

The H.O.P.E. Mobile is staffed five days a week with a certified family nurse practitioner from Family Medical Center and a registered nurse and dental hygienist from the Logan County Health Department. This service is a collaborative effort of Abraham Lincoln Memorial Hospital, the Logan County Health Department and the Family Medical Center in Lincoln.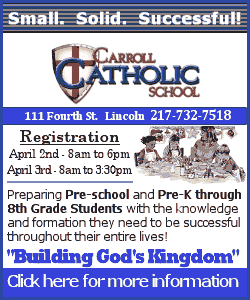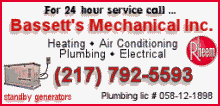 The H.O.P.E. Mobile currently travels to Lincoln, Chestnut, Mount Pulaski, New Holland, Middletown, Elkhart, Atlanta, Latham, Broadwell, Hartsburg and Emden. Preventive dental appointments are currently being accepted through the Logan County Health Department by calling 735-2317. The service accepts patients with Medicaid, Illinois All Kids and the underinsured on a sliding scale fee.
[Text from file received from the Healthy Communities Partnership]