CHAMPAIGN, Ill. — The festival will begin in a troubling future world of made-to-order babies. Later it will travel to a tradition-bound African village, to horrors in 18th-century Paris, to a silent Pago-Pago, the streets of Rome, an odd Wisconsin, a gritty American South, and finally to Roger Ebert's own satirical vision of '60s-era Hollywood.

The stops are just a few in a five-day, 13-film trip through the ninth annual Roger Ebert's Overlooked Film Festival, or "Ebertfest," coming April 25-29 to Champaign-Urbana.

The festival will open on a Wednesday evening with "Gattaca," a science fiction thriller, and close on Sunday with the 1970 cult film "Beyond the Valley of the Dolls," written by Ebert. Following "Dolls" will be a performance by Strawberry Alarm Clock, a '60s rock band that appears in the film, the original members reuniting after almost four decades.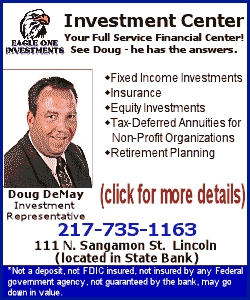 Among the guests scheduled to attend the festival are Alan Rickman, who plays the character Severus Snape in the "Harry Potter" films, and Joey Lauren Adams, who played the title role in "Chasing Amy."
In between the opening and closing days, the festival will feature films by renowned foreign directors, documentaries focused on two very different musicians, personal films dealing with disappointment and loneliness, an African film about the continuing practice of female circumcision, and a free family film about a bizarre juvenile detention center that makes boys dig holes in the desert.
Also on the program, as usual, is a silent film, which will be accompanied for the first time by the Champaign-Urbana Symphony.
The 13 screenings will take place at the 1,500-seat Virginia Theater, a 1920s-era Champaign movie palace, with other events at the University of Illinois. The festival is a special event of the College of Communications at Illinois.
Ebert is a Pulitzer-Prize-winning critic for the Chicago Sun-Times and co-hosts "Ebert & Roeper," a weekly televised movie-review program. He also is a 1964 Illinois journalism graduate and U. of I. adjunct journalism professor.
Ebert selects films for the festival that he feels have been overlooked in some way, either by critics, distributors or audiences, or because they come from overlooked genres or formats, such as documentaries.
Guests connected with the selected films are invited to attend, and many appear on stage for informal discussions after the screenings. In past years, Ebert appeared on stage and interviewed the guests, but his role at this year's festival will be limited to that of an audience member as he continues to recover from a long illness.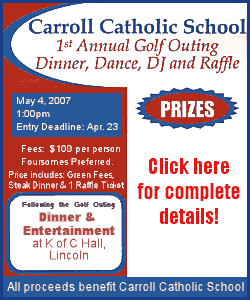 This year's schedule of films, with the current lineup of guests (many of Ebert's comments are from past reviews):
Wednesday, April 25
7 p.m. – "Gattaca" (1997), about a future world in which test-tube babies are made to order for looks, brains and long life span, and the naturally born are second-class citizens. It stars Ethan Hawke, Jude Law and Uma Thurman, and "is one of the smartest and most provocative of science fiction films, a thriller with ideas," according to Ebert. Producer Michael Shamberg will be a guest on stage after the screening.
Thursday, April 26
12:30 p.m. – "The Weather Man" (2005), "a stunning portrait of a sad loser in crisis," according to Ebert. The film stars Nicolas Cage, with Michael Caine as his father, a famous author who has always been disappointed in his son and cannot forgive failure. Writer Steven Conrad and actor Gil Bellows will be guests.
3:30 p.m. – "Moolaade" (2004), "a story vibrating with urgency and life," according to Ebert, even though it centers on the difficult subject of female circumcision in an African village. Written and directed by Ousmane Sembene, sometimes called the father of African cinema, the film was Ebert's pick as the best at the 2004 Cannes Film Festival. Professor Samba Gadjigo, whose research focuses on Sembene's work, and actress Fatoumata Coulibaly, who plays the film's lead character, will be guests.
8:30 p.m. – "Perfume: The Story of a Murderer" (2006), a very dark film about a man with an acute sense of smell who can create the finest perfumes, but whose obsession leads him down a gruesome path. Dustin Hoffman and Alan Rickman play supporting roles. "You may not savor (the film), but you will not stop watching it, in horror and fascination," Ebert says. Rickman will be a guest.
Friday, April 27
Noon – "Sadie Thompson" (1928), this year's silent film, accompanied for the first time by the Champaign-Urbana Symphony. Gloria Swanson, in an Oscar-nominated role, plays a woman trapped on the tropical island of Pago-Pago, confronted about her lifestyle by a crusading missionary played by Lionel Barrymore. On stage afterward as guests will be symphony conductor Steven Larsen, composer Joseph Turrin and film scholar David Bordwell.
3 p.m. – "Come Early Morning" (2006), a character study starring Ashley Judd as a small-town woman caught in a pattern of drunkenness and one-night stands, but who also holds down an important job and goes to church with her father. Ebert says Judd's performance is among her best work, and first-time director Joey Lauren Adams "has the assurance of a thoughtful filmmaker who knows her characters and how to tell their stories." Adams and actor Scott Wilson will be guests.
7:30 p.m. – "La Dolce Vita" (1960), among the best-known films by the renowned Italian director Federico Fellini. It follows a gossip columnist who chronicles the lives of "fading aristocrats, second-rate movie stars, aging playboys and women of commerce," Ebert says. The film was shot on the Via Veneto, a Roman street of nightclubs and sidewalk cafes, and "leaps from one visual extravaganza to another." Guests will be David Poland, writer of the daily online column The Hot Button, and Michael Barker, co-president of Sony Pictures Classics.
11:30 p.m. – "Freddie Mercury, the Untold Story" (2000), a television documentary film about the late rock musician, best known as the lead singer and pianist for Queen. The film follows the future Mercury, born Farrokh Bulsara, through his childhood and youth in Zanzibar, India and London, and then chronicles his music career and personal life. The film features interviews with Mercury's fellow band members and with members of his family. Director Rudi Dolezal will be a guest.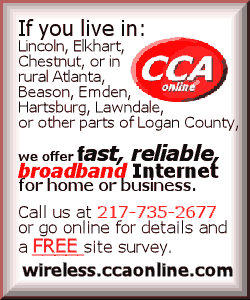 Saturday, April 28
11 a.m. – "Holes" (2003), about an odd juvenile correction center in the middle of the desert that requires the boys sentenced there to dig 5-foot holes day after day. Based on the much-honored and -loved young adult novel by Louis Sachar, who also wrote the screenplay, the film "jumps the rails, leaves all expectations behind, and tells a story that's not funny ha-ha but funny peculiar," says Ebert. Director and Illinois alumnus Andy Davis, who also directed "The Fugitive," will be a guest. The film is this year's free family matinee.
2:30 p.m. – "Man of Flowers" (1983), about a lonely middle-aged man who channels his repressed sexual desires into a world of art and fantasy, and about his involvement with an attractive young artist's model who undresses for him. According to reviewer Denis Schwartz, it is an "intelligently provocative, lyrical film about how fantasies can enrich our lives and how damning loneliness can be." The respected Australian director Paul Cox and actor Werner Herzog will be guests.
7 p.m. – "Stroszek" (1977), a film by Herzog, a critically acclaimed German director, about three people with nothing in common: a retarded ex-prisoner, a little old man and a prostitute. The story follows them as they travel from Germany to begin a new life in a house trailer in Wisconsin. It is "one of the oddest films ever made," according to Ebert. "It is impossible for the audience to anticipate a single shot or development." Herzog once again will be a guest on stage.
10:30 p.m. – "Searching for the Wrong-Eyed Jesus" (2005), a documentary that follows an "alt-country" singer, Jim White, in his travels through the South and his encounters with a slice of white Southern culture. Along the way, he meets other musicians, and his stops include churches, prisons, truck stops, biker bars and coal mines. Director Andrew Douglas will be a guest and White will perform on stage after the screening.
Sunday, April 29
Noon – "Beyond the Valley of the Dolls" (1970), a film written by Ebert and directed by Russ Meyer, about three young women seeking their fame and fortune in Hollywood, and their encounters with sex, violence and drugs. Ebert describes it as "pure movie without message" and "a satire of Hollywood conventions, genres, situations, dialogue, characters and success formulas," overlaid with extreme violence. The movie was rated X, but a "very mild X," according to Ebert, and probably could have been rated R in later years with a few small cuts. Guests will be Actress Marcia McBroom, who played one of the three women, and film critic Peter Sobczynski. Strawberry Alarm Clock will perform on stage afterward to close the festival.
Other festival events, including panel discussions held on the U. of I. campus, will be announced soon. Updates on the festival will be posted on the festival Web site: www.ebertfest.com.
Tickets for individual films will go on sale April 6 through the theater box office; phone 217-356-9063; fax: 217-356-5729. The price will be $10 each for regular admission and $8 each for students and senior citizens.
The 1,000 festival passes, covering all 13 screenings, went on sale Nov. 1 and sold out within two weeks. It marked the third year in a row that passes were sold out before the films were announced.
Those seeking additional information and updates on films, guests and festival events should contact either Mary Susan Britt, at 217-244-0552, or by e-mail at marsue@uiuc.edu, or festival director Nate Kohn, at 706-542-4972, or by e-mail at nate.kohn@gmail.com.
[Text copied from University of Illinois news release]